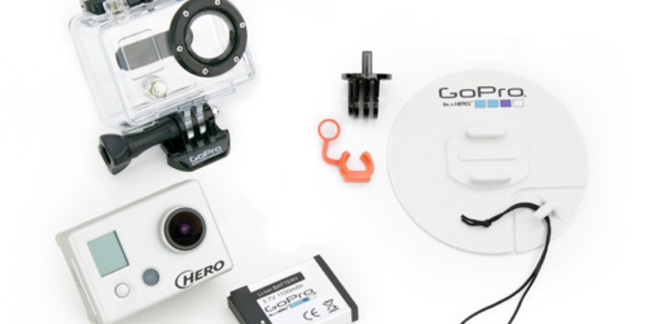 GoPro's shares soared on its stock-market debut, gaining 30.5 per cent to give the wearable camera-maker a market value of $3.9bn.
The firm's clip-on high-def video cameras, beloved of extreme sports enthusiasts and amateur rocket-builders, have become the top-selling camcorders in the world, according to beancounters at IDC. That makes the company one of the few hardware firms to be making any waves on the market.
In fact, GoPro's IPO made it the first US consumer electronics company to go public since 2011, when high-end headphones firm Skullcandy hit the market.
GoPro is also one of what's becoming a bit of a rare breed – a tech firm that actually makes profit. The company earned $60.6m in 2013, after it almost doubled its revenue to $985.7m.
Although the company has enjoyed stellar growth since it launched in 2004, it still faces many of the same problems of older tech firms – the mobile revolution and the ever-present risk that someone else will be able to make the same gear at a cheaper price as components get better. GoPro's cameras sell at between $200 and $400 and with smartphone cameras improving all the time and imitators always waiting in the wings, it may be difficult to hang on to such high prices.
But the firm is already looking for ways to diversify, in particular by making some of its money out of the videos folks are shooting with its cameras. The company has its own channel on the Xbox console and also has footage showing on a channel on in-flight entertainment systems for Virgin America, featuring daredevil stunts and extreme sports. It remains to be seen whether these kinds of ventures can be beefed up enough to become a valid second revenue source. ®
Sponsored: Practical tips for Office 365 tenant-to-tenant migration