Take a look at this critter. No, it's not a mouse, it's not a rodent at all ... This creature is more closely related to an elephant than a shrew.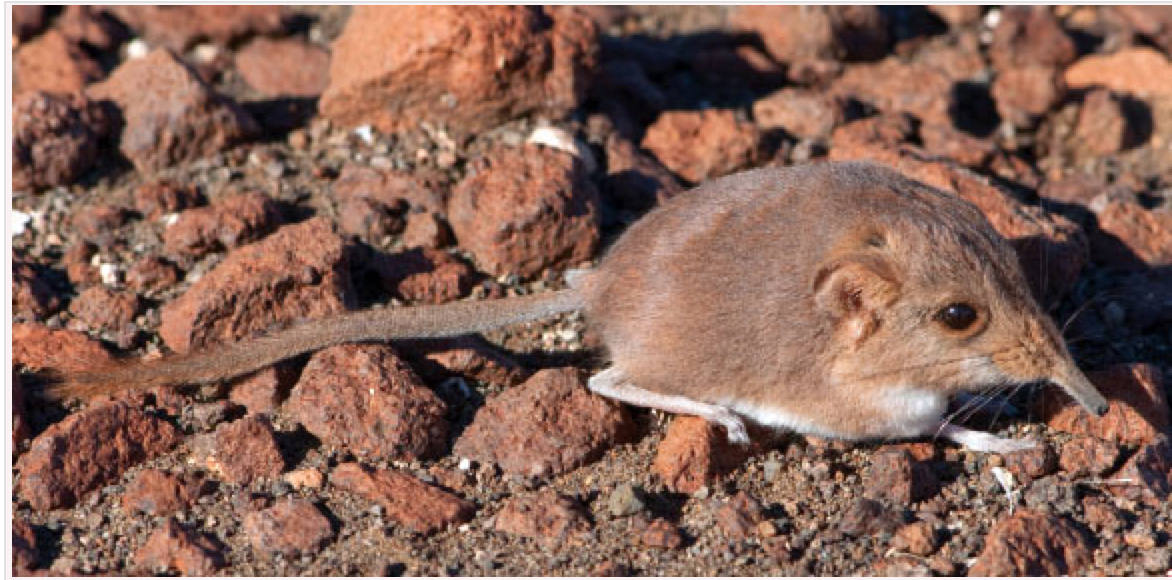 Boffins from California Academy of Sciences have found a new, round-eared species of elephant shrew, which are known colloquially as a sengi. The newly discovered creature has a long snout rather like that of a pachyderm.
The researchers were shocked to find a unfamiliar species of round-eared creature while rooting through the university's archives.
Between 2005 and 2011, the team went to visit the wee mammal's home in northwestern Namibia and managed to snare a further 16 examples of the beast, which is called Macroscelides micus and is totally monogamous throughout its life.
"Had our colleagues not collected those first invaluable specimens, we would never have realized that this was in fact a new species, since the differences between this and all other known species are very subtle," said Dr Jack Dumbacher, the Academy's Curator of Ornithology and Mammalogy.
"Several museum collections were instrumental in determining that what we had was truly new to science, highlighting the value of collections for this type of work. Genetically, Macroscelides micus is very different from other members of the genus and it's exciting to think that there are still areas of the world where even the mammal fauna is unknown and waiting to be explored."
The sengis are only found in Africa and are actually more closely related to elephants, sea cows and aardvarks than they are the sort of shrews you would expect to see in a British field. They live on the inland edge of the Namib Desert at the base of the Etendeka Plateau, where they may have remained undiscovered due to the sheer difficulty of getting scientists on the ground.
"With only about a dozen new species of mammal discovered in the wild each year, it is amazing that the Academy has been involved in describing three new sengis in the last decade," said Galen Rathbun, an authority on the biology of sengis and an Academy Fellow and Research Associate. "There are new and exciting insights into biodiversity awaiting discovery, even in a group as familiar as mammals."
A study detailing the brand new sengi species was published in the Journal of Mammology. ®