This article is more than 1 year old
Hey, Marissa Mayer: Flexi working time is now LAW in UK. Yahoo!
Please don't inflict another godawful GIF on us...
Britain has today introduced new flexible working laws which could finally free beleaguered wage-slaves from the misery of office-based working.
At least, that's the promise of the new laws, which allow people to ask their bosses for compressed hours, part time work or any other arrangement which allows them a few precious hours away from their co-workers. All you need to do is ask: your firm shouldn't be able to turn you down unless it can prove a valid business reason, although it does have at least three months to respond.
Previously the same rights were only offered to parents, but now any old lazybones can ask for a bit of time to themselves.
It is not yet known how Brit employees of US firm Yahoo! will be affected. Its CEO Marissa Meyer certainly won't like it, having (and we paraphrase slightly) told her staff that only long hours spent miserably grinding at the Yahoo! headquarters* count as proper work. Last year the tech chief issued ban on home working - and then claimed her decision was "wrongly perceived as an industry narrative" - whatever the hell that means.
American companies are under no obligation to provide flexi-time or even paid vacation under the Fair Labor Standards Act (FLSA).
The new British laws emanated from the Liberal Democrat party, which is keen to prove that it hasn't just rolled over to lick the boots of the Conservatives in the UK's current two-party coalition government.
"Modern businesses know that flexible working boosts productivity and staff morale, and helps them keep their top talent so that they can grow," said UK Deputy Prime Minister Nick Clegg.
"It's about time we brought working practices bang up-to-date with the needs, and choices, of our modern families."
So is today the moment the embattled working classes finally threw off the yoke of their cruel capitalist paymasters? Or is it just the day we all became re-enslaved to the evil emperors of cloud computing?
Well, it looks like both. The Register has received somewhere close to a dozen happy missives from cloud providers, all forecasting an era where macchiato-swilling creative economy bods work from their garret, instead of alongside their colleagues in an equally dingy office.
Powering this flexible future will be a generation of cloud software, so that we can all bash out PowerPoint presentations and spreadsheets from some domestic idyll.
As with every new innovation, the flexible working drive has exploded into existence along with an array of neologisms. Enterprise mobility firm Aruba commissioned the futurology firm Future Laboratory to explore the new age of office-rejection, coining a few cringeworthy terms along the way.
Are you a "flexecutive" or do you cherish your "bleisure" (business and leisure) time? You're in good company.
"Executives and #GenMobile employees alike prefer an increasingly mobile style of working and IT organizations are feeling the pressure to adapt existing technology investments to meet their requirements," said Ben Gibson, chief marketing officer for Aruba Networks. And no, we've no idea how he pronounced the hashtag, because the statement was sent out using email.
Aruba commissioned a survey which claimed that 51 per cent of global organisations saw a rise in mobile or remote working last year. This is due to the pressure exerted by "#GenMobile", a generation of workers for whom the hashtag is as familiar as the full stops of old. This cohort love to work from home or on the go, apparently.
"New technologies and new ways of doing business are irreversibly transforming the way we design offices as well as the way we fundamentally think of workspaces," said The Future Laboratory co-founder, Chris Sanderson. "Cloud-based technologies and the increased use of mobile devices as our work tools of choice are ushering in a new social, cultural and corporate paradigm where workplaces are more federated and collaborative, less hierarchical and increasingly less location-specific, as more of #GenMobile employees clock in by logging on."
So what's the real future of working? Is mobile just a way of making sure our entire "bleisure" time is spent responding to emails and generally working every single hour Cthulhu sends? Are we less free than we were, rather than more free? Let us know. ®
*WFH-note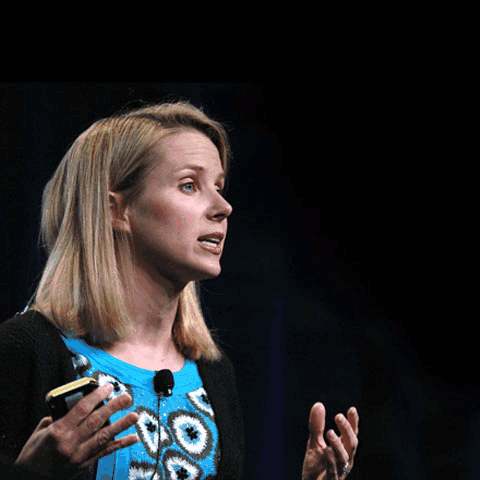 When Yahoo! bought out Tumblr, new boss Marissa Mayer banned its back office bods from working from home. To prove she was down with the kids, Marissa then made this GIF to promote the ban.