This article is more than 1 year old
We got behind the wheel of a Tesla S electric car. We didn't hate it
Now we've got that out of the way. 'Dear Santa...'
Hands on The Tesla S is a very different type of electric car from the previous models featured here on El Reg. While the others I've driven – the Leaf, C-Zero, e-Up and even the Tesla Roadster – all have electrification as an odd quirk, to the Tesla S it's in its soul.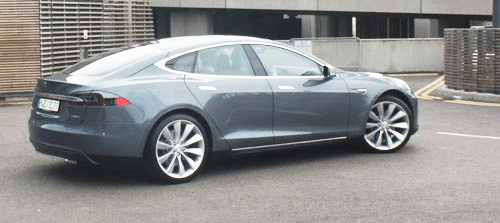 I drove one of the first right-hand drive Tesla S cars at the launch event in London's Docklands, near Canary Wharf. It was a quick whizz around some roundabouts, speed bumps and a sortie to the dual-carriageway A13. Twenty minutes is enough to get an impression but gives no sense of what it's like to live with.
When I say that the Tesla S is more like a BMW to drive than a Mercedes, how it's sharper and sportier but not magic carpet like a Jaguar, it's a bit of a limitation on the language to describe it. The Tesla S is sporty, Elon Musk is right when he says it's more European than American in nature, but it's also limo like.
A Tesla S will set you back between £50,000 and £100,000 depending on options and versions. While it's not quite the £100k luxury you'd get with an Jaguar XJ it's way better than the impression you get from reading reviews which deride the fit and finish. Perhaps the right-hand drive models are better than their sinister siblings.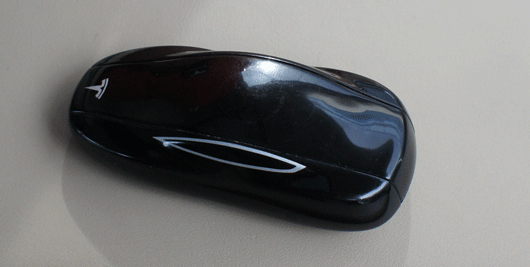 Keyless Go means you just need this in your pocket
It's also very, very quiet. I've often thought that the electric car market should cater for people who care more about music fidelity than anything else, and the Tesla S is the one that gets this right. There is an amazing 18 speaker sound system. A car, which is a small space with a mix of lots of glass, hard and soft furnishings is never going to be acoustically great, but the elimination of engine noise and vibration along with the insulation from tyre and wind noise goes a long way to make it a happy place for music buffs.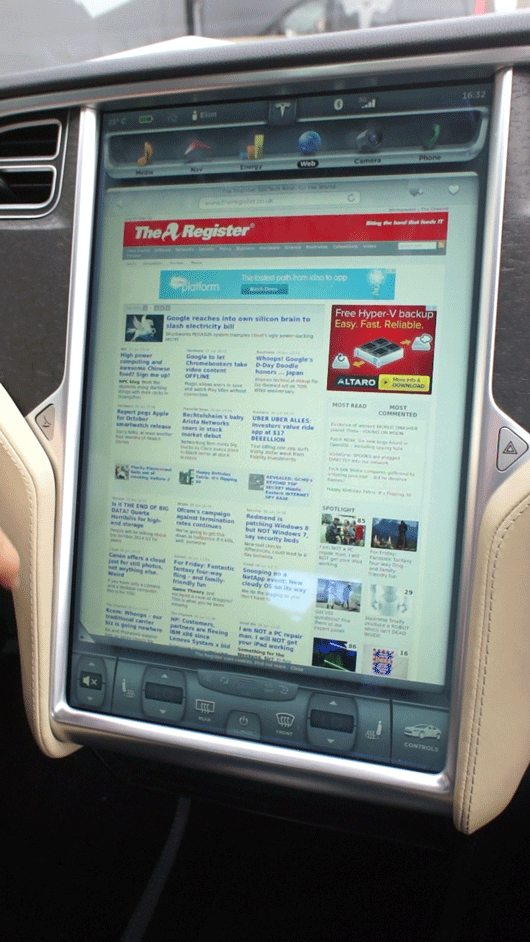 The interior is dominated by the 17-inch touch screen. It looks wonderful and, unlike much car IT, seems to be something you work with rather than against when on the move. It's generally held by UI designers than when you are concentrating on one thing, such as driving, it's better to have physical buttons for a secondary task, such as altering the air con, because you can rely upon muscle memory.
When it came out the BMW iDrive was roundly criticised by User Interface techies because it meant that you had to understand rather than remember where you were in the menu systems. It's much better now, but I fear that the Tesla screen will take some experimenting with until they get it right.
Ultimately its supreme configurability might be a negative. I also worry that while a mobile phone has a life of about three years, a car may still be in use twenty years from now. My car pre-dates GSM. While the Tesla S's 17-inch screen is super-cool today, I worry that in five or ten years' time it will look as if the car was fitted with a hand crank instead of a starter motor.
If the 416 hp (310 kW) electric motor is the heart of the machine, the Nvidia powered touchscreen is its brains. Drivers have fine control over all aspects of the car and, just to give you a flavour, here are just some of the things you can do with it.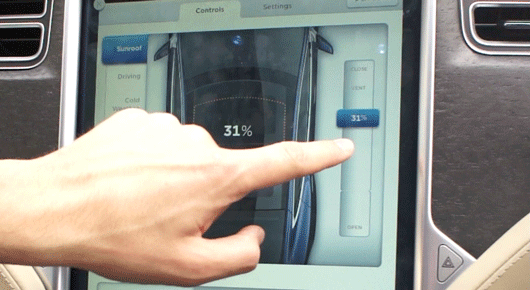 With the touch screen you can control how far to open the sunroof.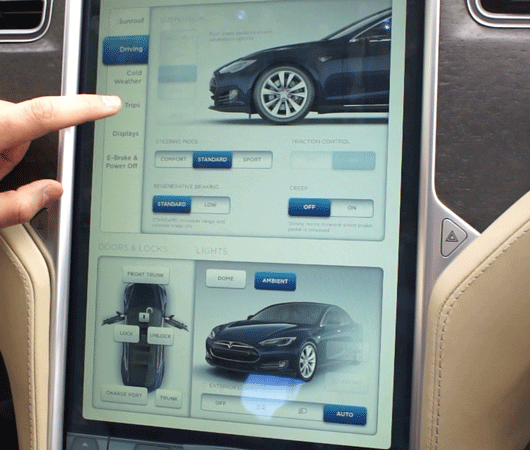 The driving controls include steering mode, degree of regenerative braking and switching creep on and off. This is something I was delighted to see. I've never really liked the way most electric cars creep like autos.