Obit We're very shocked to hear of the death of one of the telcomms industry's wisest and best-loved experts, Keith McMahon, aged just 50.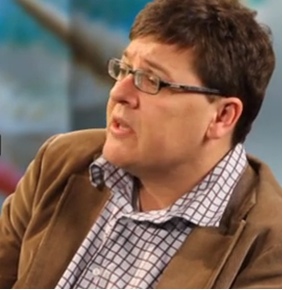 Born in Salford, Keith was widely known as a witty and shrewd analyst of the media and telecomms industries for STL Partners, where his presentations were the highlight of its Telco 2.0 conference. Earlier in his career he helped set up ISPs in South America.
Before joining STL, Keith contributed several articles to The Register and blogged at Telebusillis. He maintained a typically acerbic Twitter feed.
Keith was taken into hospital in Leeds on Friday where a large brain tumour was discovered. He passed away on Monday. Keith was a hugely loved and respected figure, and we'll miss him enormously. Colleagues and friends may leave a tribute in the Comments.
Our deepest condolences to Keith's family. ®