Dating app Tinder faces sexual harassment suit from ex-exec co-founder
Whitney Wolfe alleges 'campaign of sustained, outrageous abuse'
---
Whitney Wolfe, a former executive and co-founder of dating app Tinder, has sued the company and majority stakeholder IAC Inc for "atrocious sexual harassment and sex discrimination", which allegedly included being called a "whore" at a company event.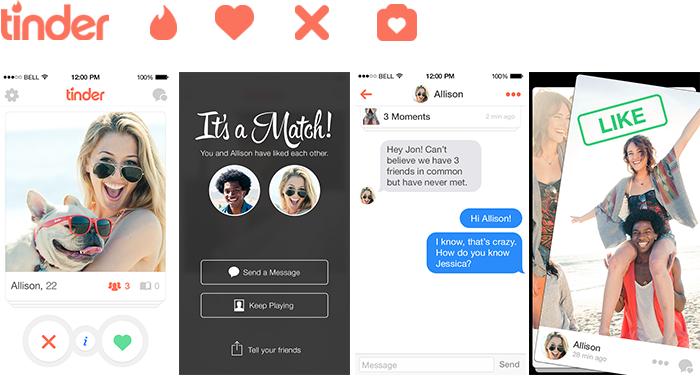 In a filing at the Superior Court in Los Angeles, Wolfe accused Tinder's chief marketing officer Justin Mateen and CEO Sean Rad of a litany of sexual harassment and racial discrimination against her and relating to other people in messages to her.
Tinder has suspended Mateen in response to the suit, but said that Wolfe's claims were "unfounded".
Wolfe said she had helped found the app that lets you swipe to make connections with potential date matches, but claims the co-founder title was taken from her, alleging that this was due to Mateen's decision that having a young female co-founder "made the company seem like a joke" and "devalued" the firm.
She accused Mateen and Rad of sexist and racist comments, emails and texts, including one that allegedly called someone a "liberal lying desperate slut", another allegedly describing people as "middle age [sic] Muslim pigs" and another allegedly talking about "fucking" the wife of a prominent blogger.
Wolfe said she had complained to Rad, but claimed he had dismissed her as "annoying" and "dramatic". She claimed that after Mateen allegedly called her a whore, she tried to resign in return for "modest severance and the vesting of her stock", but said Rad had instead fired her.
The company said in a statement that it had suspended Mateen while it conducted an internal investigation. "Through that process, it has become clear that Mr. Mateen sent private messages to Ms. Wolfe containing inappropriate content. We unequivocally condemn these messages, but believe that Ms. Wolfe's allegations with respect to Tinder and its management are unfounded," the company said.
In the filing, Wolfe claimed she was not only part of the team that came up with Tinder, but a driving force behind the app. She worked with the Rad and others at Hatch Labs, an incubator at internet firm IAC. The group was working on a customer rewards app called Cardify when it came up with the idea for connecting people with potential dates based on geographical location, which it first named Matchbox.
According to Wolfe, in the summer of 2012, the company was focusing on Cardify and it was her who started lobbying them to turn their attention to Matchbox. She came up with a marketing plan for the app that included showing it around on college campuses and persuaded the others to give it a chance.
Mateen was later taken on as chief marketing officer in November that year, making him Wolfe's supervisor, and immediately began pursuing a romantic relationship with her, according to the filing. They started dating in early 2013, but Wolfe alleged that he "grew to be verbally controlling and abusive" in their relationship. After the relationship broke down, Wolfe alleges that Mateen engaged in a "campaign of sustained, outrageous abuse" at the company.
The filing comes with exhibits including press articles about Wolfe as "the woman who invented Tinder" and texts between Wolfe and Rad and Wolfe and Mateen.
Wolfe is asking for damages including lost pay, punitive damages and restitution.
The case follows a number of other recent indications of gender inequality in the tech industry. Earlier this year, a female employee of GitHub made serious allegations of harassment against co-founder and CEO Tom Preston-Warner that started an internal inquiry. The startup eventually said there was no evidence of the harassment but that there had been "mistakes and errors of judgement". Preston-Warner has since resigned.
Last month, the CEO of Snapchat Evan Spiegel apologised after explicit emails he sent to a Stanford University student that were demeaning to women were leaked to Gawker. He said that messages were "idiotic" in his apology. ®