This article is more than 1 year old
Barbican Digital Revolution exhibition: Techies, arty types get intimate
Should you eye up artful tech in 'London's ugliest' building? Yes
Pics Opening today at Britain's foremost brutalist building, the Barbican multi-arts centre, Digital Revolution is an exhibition that journeys through creative technology from the 1970s to the present day – with interactivity at its heart.
More multi-floored nightclub than exhibition space, the various themed rooms bring together work from visual artists, musicians, designers, game developers and filmmakers, culminating in a unique spectacle of digital accomplishments from the past and present, with an eye on the future.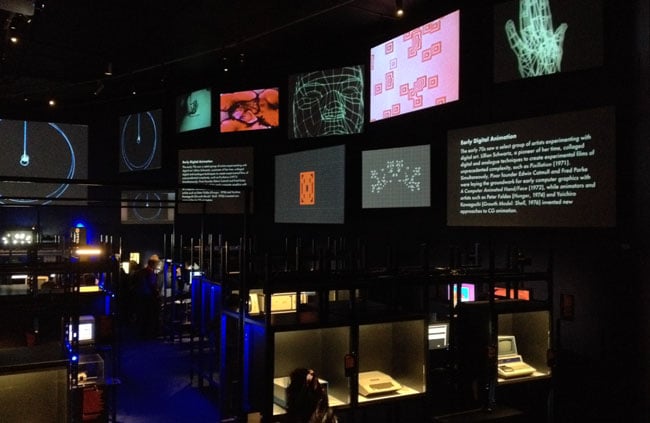 Digital Archaeology kicks off the Barbican Digital Revolution exhibition with imagery and music of the times together with early computing platforms
Entering the exhibition, you step into the world of Digital Archaeology, but there's more to it than the glass cases displaying Fairlight music sampler, Linn Drum machine and Quantel Paintbox graphics workstation.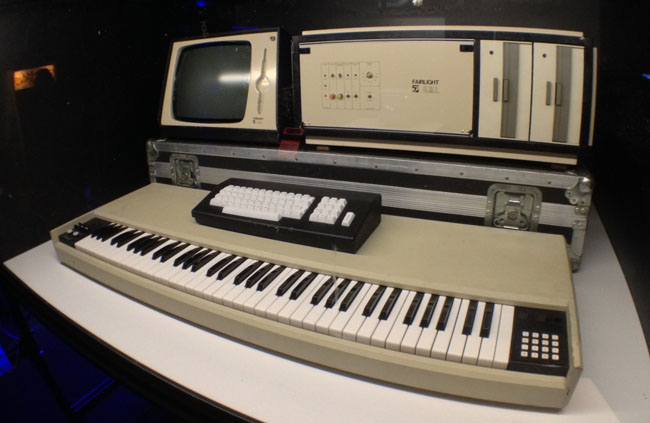 Fairlight CMI sampling workstation from the early 1980s
Setting the scene, a mass of displays play clips of digital art, early computer graphics and gaming while popular music of the era plays, laced with its own brand of digital effects and synthesis. Even the floor plays host to space invader graphics projected from above.
The first Quantel Paintbox ever sold from 1981 on show.It was used to create television graphics and the company launched an unsuccessful lawsuit against Adobe's Photoshop
Among this feast of creative tech history, I revisited ground-breaking websites including Olia Lialina's net art site My Boyfriend Came Back from the War, instructed the Subservient Chicken and had my photo taken with an ASCII camera which produced an instant printout. You'll need to get fairly close and although the result might look unrecognisable at first, from a distance facial features can be made out.
Lucy Orr plays Manic Miner on a Sinclair ZX Spectrum
Meanwhile El Reg's PC gaming specialist Lucy Orr had succumbed to the lure of playing Manic Miner on a Sinclair ZX Spectrum.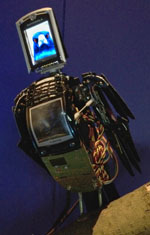 As I wandered around the other areas, she was still there 20 minutes later – proving a well-designed game never loses its appeal.
After I dragged her away, the pair of us moved on to We Create, an area focused on projects that allow people to contribute to a moving artwork overseen by birds via mobile phones.
Creative Spaces was a more familiar sight, beginning with a presentation of Framestore's 3D animation work on the movie Gravity spread across multiple screens, at times simultaneously displaying wireframes, models and fully rendered scenes.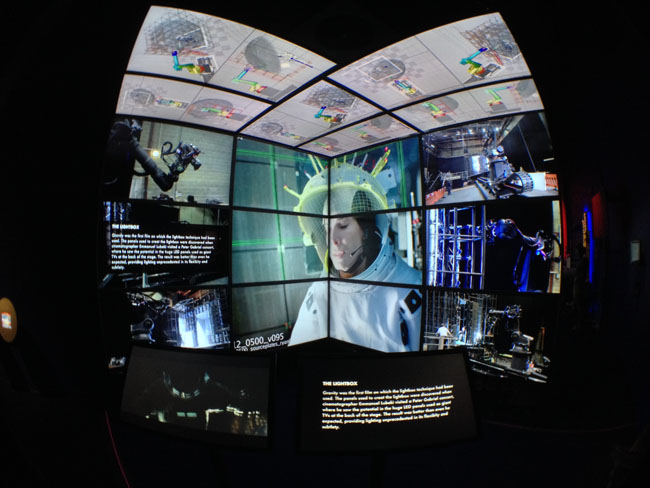 Framestore's Gravity breakdown is spread across multiple panels to show different elements of the workflow
Not to be outdone, visual effects studio Double Negative had its amazing folding Parisian streets sequence featured in Inception on display. Visitors could then manipulate the artwork with the wave of hand, again showing different development stages all on an impressive, folded, three-panel projection booth.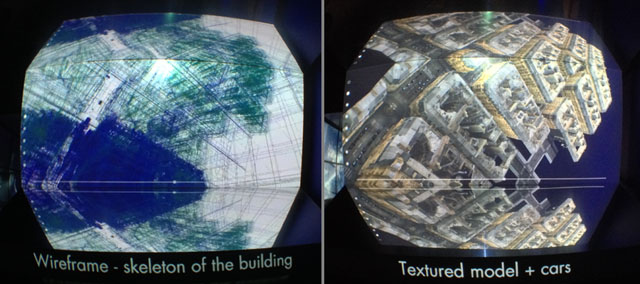 Two separate scenes from the Double Negative Inception interactive layers booth
Sound and Vision featured an array of displays, each playing innovative video works with accompanying headphones numbered to match the works on each panel. Pyramidi, a collaboration between American-turned-Londoner hip-hop music producer will.i.am and Yuri Suzuki, had a room of its own, with robotic instruments housed in octahedral enclosures synchronised to play the song Dreamin' About the Future as a 3D projection is shown above.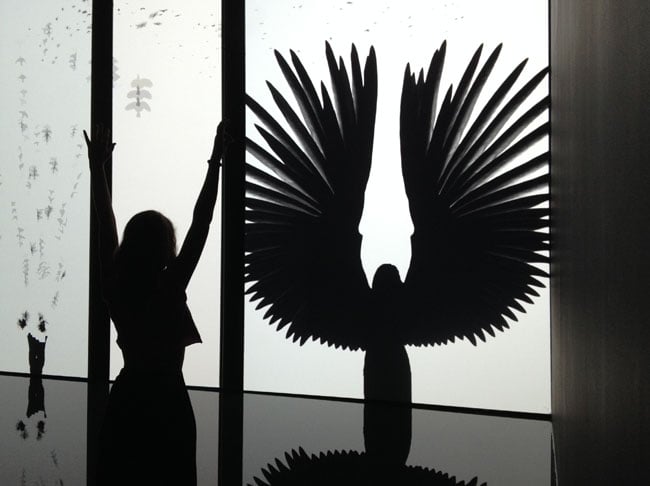 Chris Milk's The Treachery of Sanctuary uses Microsoft's Kinect to control the avatar imagery movements
In State of Play, eye-catching interactive projections filled the room. Divided into three sections within the massive screening area, visitors stand in front of any one of the panels as silhouettes appear. As those on the left appear to disintegrate into a flock of birds, the largest screen plays host to a winged avatar tracking the person's movements using Microsoft Kinect.