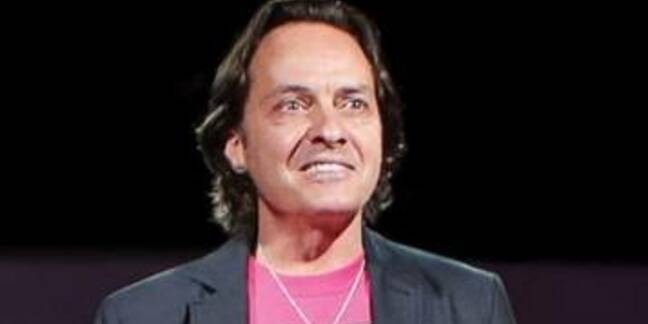 The head of T-Mobile US is refuting claims from the Federal Trade Commission (FTC) that his company made huge revenues from allowing customers to be flooded with expensive text messages.
CEO John Legere said his cell network never bagged the "hundreds of millions of dollars" that the commission claims it did when people were signed up and charged for premium-rate services without their knowledge or permission.
"Despite the exaggeration of the FTC, this was neither a big nor important business for us, and their financial claims are incredibly overstated," Legere said in a rebuttal to the FTC's filing of a complaint.
"Additionally, those third-party content business operators are pretty much out of business."
The US watchdog earlier this week accused T-Mobile of allowing users to be signed up and continuously charged monthly rates for the premium SMS services, from which T-Mobile received a 30 to 40 percent cut.
The FTC said it will be seeking to recoup the money and return the funds to customers; lawyers for the FTC have said that the payout would likely be millions of dollars. And T-Mobile US could face additional fines from the Federal Communications Commission pending that watchdog's investigation into the matter.
Legere noted that his company discontinued all premium SMS services in 2013 and now offers users a refund program where charges from third-party companies can be disputed.
Never one to mince words, Legere claims that the FTC's action was the work of lobbyists representing competitors irked by the company's aggressive 'Uncarrier' campaign.
"You all know I can rant about injustice for a long time, but this weeks' commentary has been sensational and created confusion for our customers and for my employees," Legere said.
"I had to make sure the truth was heard loud and clear." ®
Sponsored: Practical tips for Office 365 tenant-to-tenant migration