This article is more than 1 year old
Top ten car gadgets: Get your motor running with new shiny-shiny
Road testing... literally
Product Round-up With more and more cars rolling out of the factory gates with built-in Bluetooth and navigation systems, the market for in-car gadgetry should be drying up but there is still a wealth of interesting tech add-ons for your jalopy.
Of course, one reason for this is that cars have a much longer lifecycle than gadgets. A four-year-old satnav is a relic, a four-year-old car still almost new.
In short, the more third party tech in your motor, the more up to date it's likely to be. With that in mind, we gathered together 10 examples of auto tech including a couple of satnavs, a dash camera, a DAB radio, a multi-talented connected navigation and ICE system, a mobile 4G hotspot and a few other odds and sods, threw them into the El Reg company run-about, grabbed our AA membership card, scrounged up some petrol money, got our motor running and headed out onto the highway... on four wheels.
Alcosense Digital Breathalyser Lite

I'm not going to get into the argument about whether or not it's wise to get behind the wheel after more than a glass of wine but I can still see the point of a gadget that let's you know where you stand vis-à-vis the long arm of the law.
The Alcosense Lite has two features that make it an attractive proposition (three if you include the low price), namely re-usability and accuracy. This is maintained by the fact that it uses disposable blow tubes – which provide a controlled way of getting your breath samples to the sensor – and it has a self-clean function.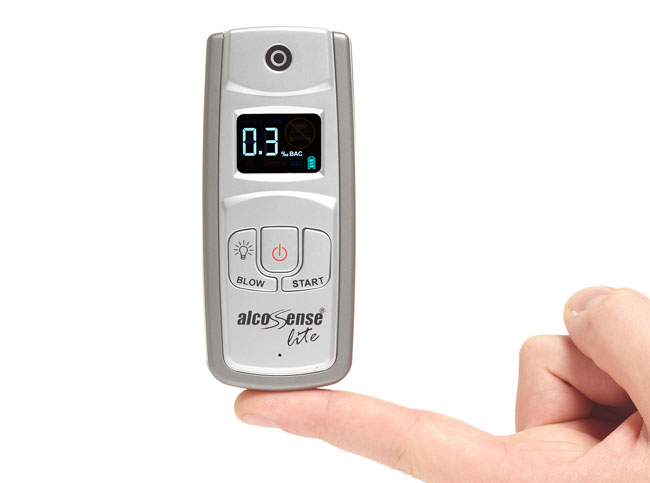 The makers claim that readings are accurate to within +/- 0.02 per cent of your BAC (Blood Alcohol Content). Does it work? Well, I used it repeatedly during an afternoon session and the device returned steadily increased readings as I got more tired and emotional. A friend who works for Greater Manchester Police let me try it against a standard plod roadside breath tester and both devices returned pretty much the same readings. So I guess the answer is yes.
Either way I'd not trust my licence to something like this but it has its uses for morning-after testing when it can be hard to distinguish between a hangover and still being part sloshed. And when driving abroad, don't forget that some European countries, like the Czech Republic, won't tolerate any alcohol in your system – let alone the UK's generous 80mg of alcohol per 100ml of blood.
EE Buzzard in-car 4G Hotspot

EE's own-brand devices all have a bird of prey theme and the Buzzard is a car-optimised 4G Wi-Fi hotspot. The bright yellow drink-can sized packaging actually makes the thing look more interesting than it is, as inside it is a pretty regular 4G USB dongle made by Huawei and a 12v car charger. Plug the former into the latter and the latter into the fag lighter and the dongle generates a Wi-Fi network that can support up to ten devices at a time.
Obviously performance depends on network coverage and I can see long trips punctuated by moving from 4G to 3G to No G then back again. In due course, this should become less and less of a problem as EE's footprint expands.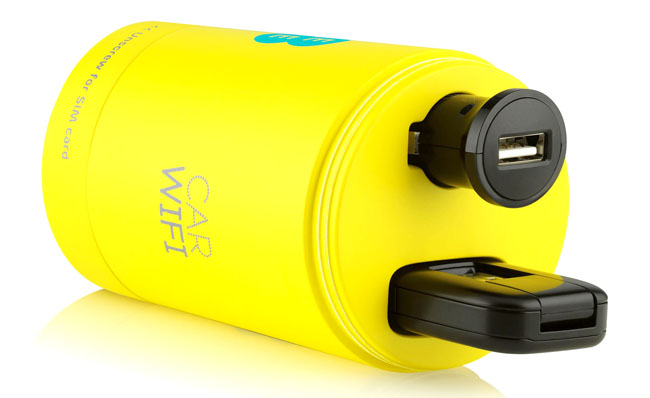 When I first saw the Buzzard I had rather hoped the drink-can container would house a rechargeable battery, so you could take the Buzzard out of the car but sadly not. Still, it does make for a handy way to keep everything neat and tidy when not in use – better to have it sat in your car's cup holder than rattling around the cabin or glove box. For £15 per month you can have a Buzzard gratis with 3GB of data or alternatively it is available on PAYG for £59 plus a £10 top up that gets you 2GB of data to use in 30 days.
Price £59 on PAYG including £10 top-up
More info EE