This article is more than 1 year old
Top ten car gadgets: Get your motor running with new shiny-shiny
Road testing... literally
Garmin Dash Cam 20

Catching the odd meteor entering the earth's atmosphere aside, if you drive for a living or just want to record your journeys for later playback and grins, a good dash cam can be worth its weight in gold. Recently, a van driver mate received a nasty letter from a mini cab firm's lawyers threatening all manner of dire repercussions for an event his dash cam, this very model, proved categorically never happened.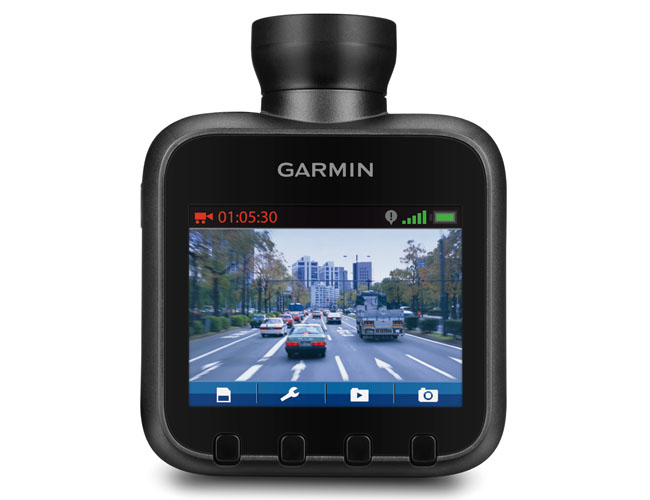 Using the Dash Cam 20 couldn't be easier. Just connect it to the power and it starts recording in .AVI format at 1080p, 720p or VGA and 30fps. Video is recorded as a continuous loop onto an SD card in 255MB chunks – a 4GB card comes in the box and will store 48mins at full HD, 2.2hours at 720p with VGA notching up 4.8 hours. If you need longer the unit can take a 32GB card. The wide angle lens gives an excellent field of vision while the built-in microphone can be set to record in-cabin conversation or whatever expletive-laden abuse comes in through an open window from the random nutters we all encounter on the highway.
The 2.3-inch screen lets you see what's being recorded and view playback. The video feed is stamped with speed, time and location. A nice touch is the adjustable G-sensor that ensures that footage is permanently stored on the SD card immediately before, during and after a sudden braking event, change in direction, impact or brown-out. A single button-press will also protect the current video file.
iODB2 Engine Data Reader

Want to know what your engine is up to? Nah, me neither. But for those who do, iODB has the answer. Plug the 16 pin diagnostic connector into your engine's data port, download the free app (available for Android and iOS), connect via Bluetooth and you can access a wealth of stultifyingly dull data about your engine's performance. But seriously if you are into any sort of engine modding or tuning then this sort of information can be critical.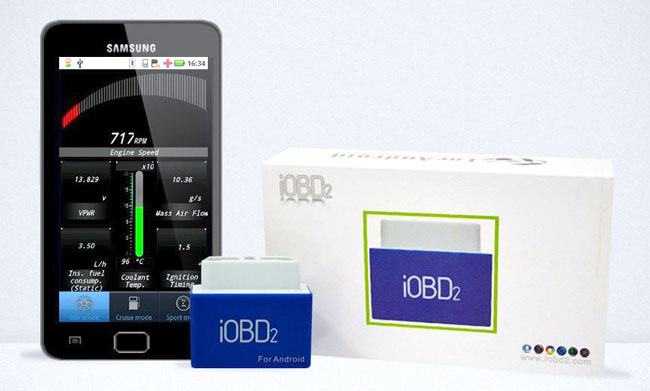 The device allows you to diagnose and view EOBD (European On-Board Diagnostic) and OBD-II codes and currently, the standard module supports models from 38 car makers. However, there are unique versions for BMW and Volkswagen-Audi group motors, sporting slightly different levels of access.
The difference between the iOBD2 and other more run-of-the-mill EOBD devices – and arguably of more interest to the average man in the street – is the My Dashboard menu. This allows the user to customise and change the live data feed to his (or her) preferred readings at any given time to show values like vehicle speed, fuel consumption, engine RPM, air intake temperature, acceleration and so forth. For those nights spent racing in the street there's an acceleration and deceleration function that gives a simple quarter-mile performance figure. Vroom-vroom.
Price £60
More info iODB2