This article is more than 1 year old
Top ten car gadgets: Get your motor running with new shiny-shiny
Road testing... literally
Garmin nüvi 3598LMT-D

If you are after a premium satnav I'd suggest looking to Garmin rather than TomTom. To start with the 3598MLT's 5-inch capacitive 800 x 480 glass screen is a cracking affair. Colourful and sharp and with the same facility to pinch and zoom as you will find on your smartphone it makes interacting with your satnav a wholly fluid joy.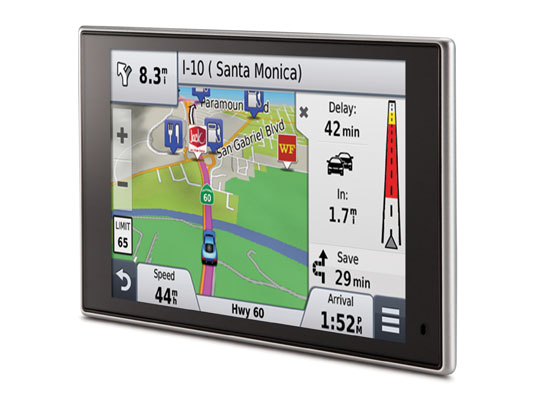 Talking of interacting, while TomTom's voice command system is good, Garmin's is better - I find it rather more more reliable at understanding what I say and the available voice commands more natural. Garmin's Digital Traffic has now evolved to a state where, to all intents and purposes, it's as good as TomTom's Traffic. Certainly in and around Manchester I noticed no discernable difference between the two systems' ability to dodge around traffic jams.
What I really like about this device though is Garmin's Real Voice verbal instructions. To my mind they have now displaced Mio's as the most timely, helpful, natural and unobtrusive satnav guidance instructions. Garmin's new premium window mount deserves a mention too. It's unobtrusive and an absolute piece of cake to reconnect the unit to thanks to a powerful magnet that almost sucks the device out of your hand. The mount also contains its own speaker making this one of the best sounding satnavs I've ever used.
Macally dMount

The free navigation apps like Google Maps Navigation and Nokia Here are getting better and better, which means more and more people are using their smartphones as satnavs these days. A decent mount is a vitally important bit of kit that transforms the experience from casual glances at a mobe sliding around the place to something solid and reliable.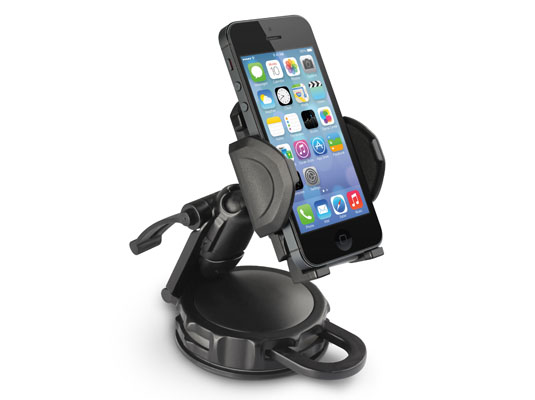 So these days a car gadget round-up wouldn't be complete without picking out the best smartphone mount. While not the cheapest example of the breed, the dMount from Macally is distinctive as it's specifically designed to be mounted on your car's dashboard rather than windscreen. Thanks to a clever suction cup coated with a silicon gel so long as your car has an even vaguely flat bit of dash the dMount will stay stuck where you stick it and it even works on textured surfaces.
The dMount is very well made, easy to adjust and, thanks to an extendable arm and clever support strut, also very stable. It will hold your device in pretty much any way you care to imagine. Perhaps more importantly in this age of the big-arsed smartphone it can easily accommodate devices up to 95mm wide (that's 3¾-inches if my mum is reading this), so even monster handsets like Sony's Z Ultra will fit in it. And being dash-mounted you can set up your enormo-phone without creating the blind spot from hell on your windshield.