This article is more than 1 year old
Top ten car gadgets: Get your motor running with new shiny-shiny
Road testing... literally
Parrot Minikit Neo

With Bluetooth systems embedded in an ever increasing number of cars as they roll off the production line the market for stand-alone handsfree units has declined but there is still demand for them and Parott's Minikit Neo is one of the best you can get. The compact, sleek shape not only looks good but makes the Neo very easy to slide onto your sun visor single-handedly. If your phone supports NFC then it can be used to enable straightforward pairing.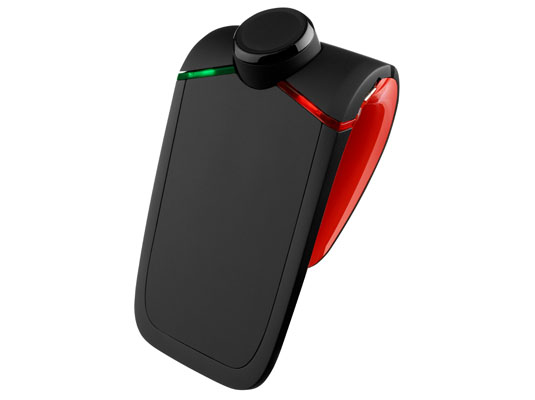 The large answer/hang up buttons and the rotary volume control between them make the Neo a cinch to operate. The 3-watt NXT vibrating panel speaker is a bit too bass-light for music but works a treat for voice calls and is helped by excellent active noise suppression and aggressive echo cancellation.
The voice command system is pretty useable too and a handy vibration sensor automatically brings the device to life when you start to drive. There's also a useful companion app for iOS and Android that can reply to texts automatically when you are on the move and tells your phone to make a note of the GPS location when the Bluetooth connection ends so you can find your car afterwards. Battery life is more than adequate – expect around 10 hours from a full charge.
TomTom Go 40

Assuming you want something a bit more permanent than a smartphone based satnav system like Nokia's Here or Google's Navigation, the new TomTom Go 40 is probably the best affordable satnav on the market. TomTom's revamped user interface, is simplicity itself, based on a single ribbon-like menu, launched by touching a circle in the bottom left corner of the display. For the less technically proficient, it's ideal.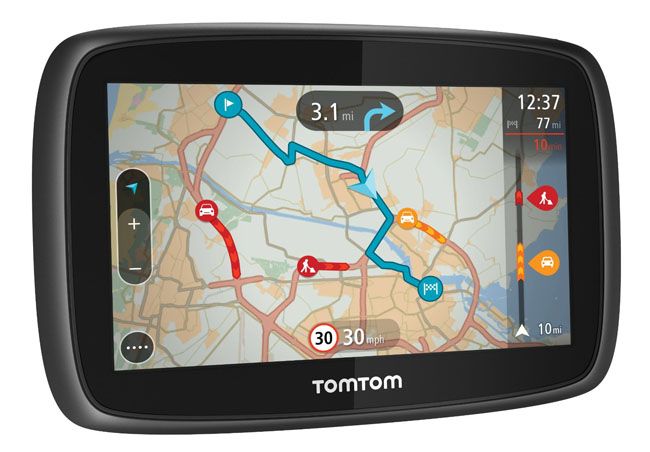 The 4.3-inch 480 x 272 screen is crisp and bright, albeit a resistive touchscreen, while the Speak & Go voice control system – a surprising feature given the price – works fairly well. Equally surprising is the lifetime free European maps offer (four downloads per annum) and free TomTom Traffic. To get the live updates on the move, you have to pair the Go 40 to your phone, so will need a smartphone with a data connection. If you want a built-in modem, you'll be looking at a more expensive model.
TomTom Traffic doesn't just rely on the TMC (traffic message channel) system but also incorporates anonymous data from mobile phones and other TomTom LIVE-enabled devices. It's the best system of its kind although Garmin's HD Digital Traffic now runs it very close. TomTom's clever removable and foldable screen mount is an object lesson in design too. It's robust, compact and slender enough that you never need to remove it from the back of the Go 40 itself. All in all it's very hard to fault the TomTom Go 40 at the price. ®