This article is more than 1 year old
PANDA chomps through Spotify's DRM
Tough slog to free ogg
Music can be ripped from Spotify using a tool that cracks digital rights management copyright protection, a Georgia Tech University researcher says.
Code dubbed Platform for Architecture-Neutral Dynamic Analysis - aka PANDA - posted to GitHub does the job, says researcher Brendan Doln-Gavitt.
"[The technique] by itself is just the starting point for what you would need to really break Spotify's DRM," Dolan-Gavitt (@Moyix) said, noting that he does not condone content piracy.
"It doesn't give you a way to obtain the key for each song and decrypt it wholesale ... Although I can certainly imagine more efficient processes, I think for now this is a nice balance between enabling piracy and showing off the power of PANDA."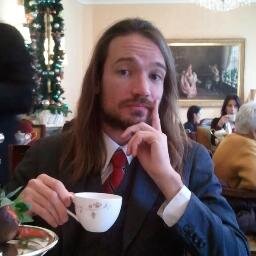 Brendan Doln-Gavitt
Wholesale theft would be constrained by Spotify packing and anti-debugging techniques which could make hooking a necessary function difficult.
The PANDA tool was developed between Georgia Tech, Northeastern University and Massachusetts Institute of Technology's Lincoln Laboratory under funding from the US Air Force.
It was built on the Quick Emulator and Low Level Virtual Machine and was used for dynamic software analysis.using a variety of plugins.
The targeted Spotify function could be found because of three traits which the Dolan-Gavitt's script identified based on prior research including a paper titled Steal This Movie: Automatically Bypassing DRM Protection in Streaming Media Services.
PANDA works by reading and writing lots of equal data, with the byte entropy of read data being high yet less random, while the byte entropy of write data was both high and very random.
Once the function was identified, the data could be dumped through another PANDA plugin which dat files, one containing the sought after tunes in the lossy Ogg audio format.
Attempts have been made to rip songs from Spotify, notably with the development of the since scuppered Downloadify Chrome extension in May last year. That tool worked because Spotify did not then apply DRM to its web player tool, allowing users to pilfer any song from its catalogue of then 20 million songs. ®