This article is more than 1 year old
Prepare yourself for PlayStation pr0n: Sony shows off PS 4 beta-fest
PlayStation TV, Destiny, The Order and more
Pics It has been out in Japan since November, but Sony's PlayStation TV is due in the UK this autumn and Sony was waving around a few of its game streaming boxes in London last week. The Japanese firm also presented a range of forthcoming games – most still in beta – along with that unicorn of gaming, a white PS4.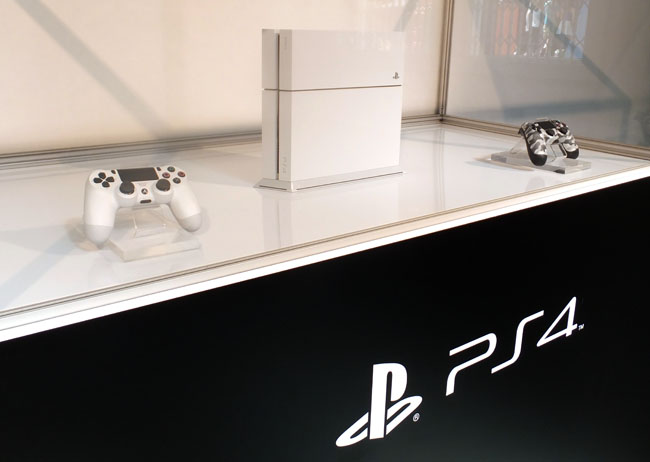 Sony's white PS4 will be released in September to coincide with the launch of Destiny
Sony didn't go so far as to make the event Christmas themed, as many do at this time of year, but its PlayStation event is among a series of product showcases of goodies waiting in the wings for seasonal buying sprees.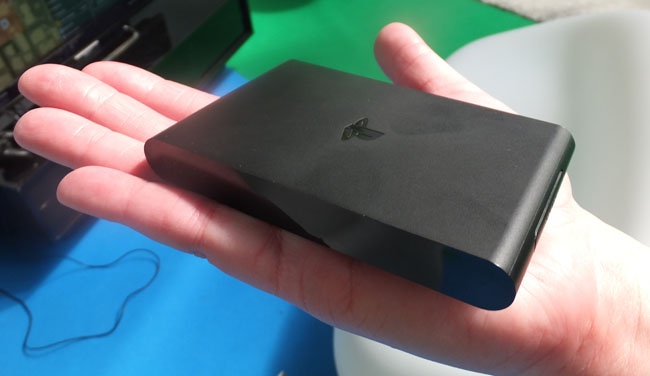 Extend your gaming exploits with the PlayStation TV
The PlayStation TV comes across much like a compact portable hard drive, and although Sony refers to it as a micro-console, as it can play saved PSVita games, it's mainly touted as the "ideal companion to PS4". In short, it simply networks with your PS4 console using either Wi-Fi or Ethernet and enables a second TV to perform gaming duties.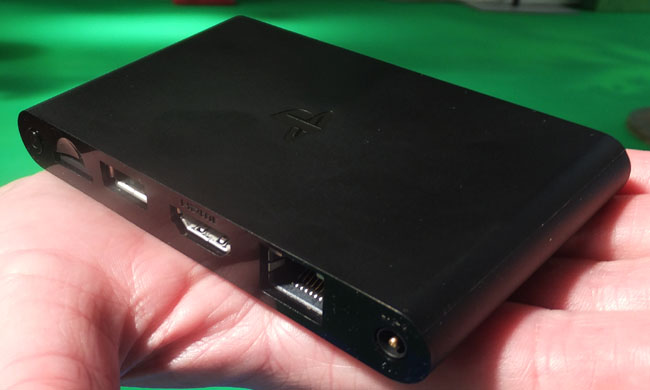 A PS Vita card slot at the back allows saved games to be played
All in all, it saves PS 4 owners from lugging the box of delights from under the main telly to another screen when the rest of the household would prefer want to watch telly. The experience is intended to be as if you were playing on the actual PS 4 console and assuming a decent network connection, you shouldn't suffer any noticeable lag.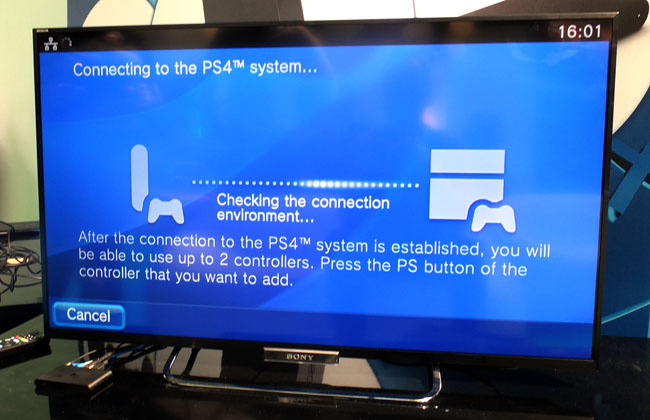 Getting connected to the main console
Not all games are supported though, those requiring a camera are out and likewise PS Vita games using the rear touchpad. To set it up, all you need is a Dualshock wireless controller and to be on the same network as the PS4. On release this autumn, the PlayStation TV will cost £85.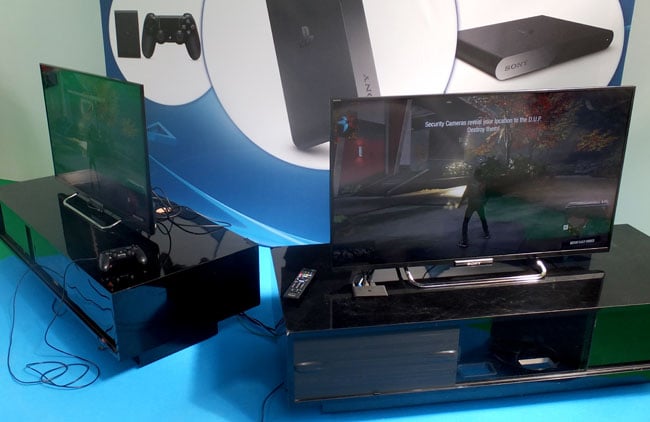 Watch Dogs plays from the console screen (left ) and streams to PlayStation TV screen (right)
Out on 9 September, Destiny is an FPS that's set to be one of the biggest hits of 2014 – considering an estimated $500m has been spent on it, you'd expect it to be.
Developer Bungie's mythic sci-fi romp has you battling with hostile aliens as a Guardian of Earth. There's more to it than that and El Reg picked up its beta code at the event, so there will plenty to say on this title in just two months' time.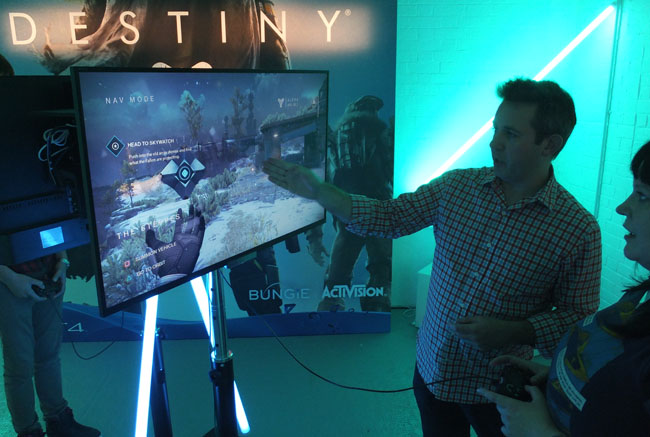 It's Destiny: Activision's Keith Cox gives El Reg's Lucy Orr a rundown of the gameplay