New Bluetooth tech lets you control 4 BILLION lightbulbs at once
Oh... the POWER. The POWER!
Are you in charge of 4.1 billion lightbulbs? Do you need to control each one of them individually? Yes? Then get your hands on the latest development from Cambridge Silicon Radio (CSR).
The CSR mesh protocol uses Bluetooth low energy with device-to-device communications to allow one bulb to speak to the next.
The technology is initially being targeted at the lighting industry. Each bulb has a 128 bit identifier so that it can be addressed individually or in a group. Each group can have 64,000 bulbs and users can create up to 64,000 groups. One device can be in multiple groups.
More practically, you might have an app which controls all the lights in your house, all the lights in the room or just the light over the kitchen table. The lights can be controlled from a phone app or from a dedicated switch. The use of low power radio means the wall switch doesn't have to be physically wired to the lights – and, in a move that will please the green lobby, the switch can be run off a battery that, according to CSR, will last for up to six years.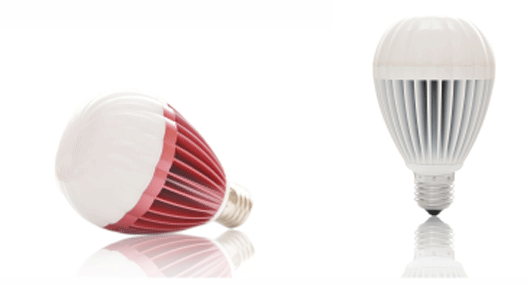 If you imbue five billion chips with intelligence are they going to start wanting to make collective decisions?
Bulbs can be added to the network by scanning a QR code. There is no Bluetooth pairing as the system uses the advertising channel.
Predictably, CSR is talking up the protocol as being a key enabler for The Internet Of Things and complete home automation, and while the initial fruits of the project will be lighting CSR is looking to full home systems with devices such as alarm sensors, window and door locks, temperature and smoke monitoring.
The kit will offer Android and iOS application source code as well as access to binary CSR Mesh libraries. CSR was showing off the technology at an event in London this week using battery powered lamps from its Taiwanese partner Gunilamp.
One of the advantages of Bluetooth Smart is that it has a range of 50m, so with the ability to build large meshes the protocol has the range to go around the world more than five times.
Samsung is planning to launch a $20 LED lightbulb which supports the technology in the next month or so. ®