This article is more than 1 year old
The Windows 8 dilemma: Win 8 or wait for 9?
As good as it gets, for now
Second Look News has started to circulate about the next version of Windows 8.1 – namely update 2 – and even "Windows 9".
Whether or not it bears the name Windows 9, the next major "wave of updates", codenamed Threshold is due to land on our desktops and mobes later on this year.
The upcoming refresh, we're told, will see lots of new features aimed at the pre-Windows 8 – ie, the tradition desktop – crowd, who are more familiar with input using a mouse and keyboard instead of just touch. Specifically: Threshold will have a mini-Start menu, the ability to run Metro-style-Windows-Store apps in the normal Windows desktop and offer users the chance to shut off the Metro screen.
Before all that, in April, we had the Windows 8.1 Update 1, which can be seen as a step by Microsoft to convince enterprises the operating system is really, finally, honestly, enterprise ready. Honestly.
Is it, though?
The update doesn't offer any real new features, but rather certain "enhancements" for the traditional desktop user – giving them a working experience similar to what they are used to.
If you're using Windows 8.1 on a tablet or a touch-enabled device, you won't spot much in the way of difference.
Several months on from the Update 1 release, with the hype of the Microsoft fans and noise of critics behind us, I thought it worth revisiting - to see whether the operating system really does hold up. Summer, after all, is the perfect time to run out a new OS at work, given users are away leaving the IT department greater room to get our work done.
I work for a large enterprise with thousands of users globally, and for testing purposes, installed the update on a Surface Pro tablet and on a traditional HP desktop.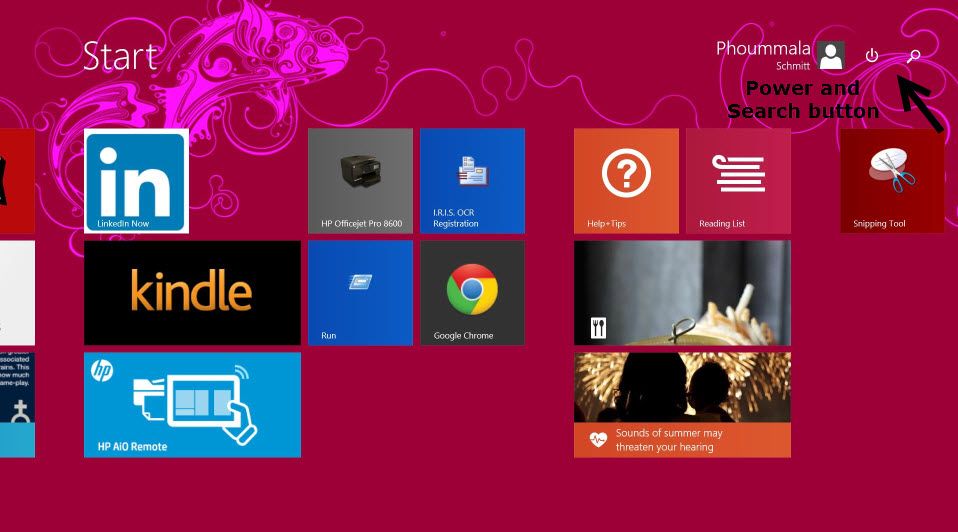 Finding the Search and Start functions are no longer a needle-in-a-haystack scenario
Before we go any further, let's be brutally honest.
For someone who is in IT who is more than familiar with Windows, Windows 8 has taken some considerable adjustment. Switching between new-style apps and traditional desktop apps can be confusing, and it takes some time to figure it all out, which can lead to a loss of productivity.
Simple Windows functions are either missing or so hidden it takes three people to figure them out. The last thing enterprise IT admins want to do is deploy a new operating system that confuses workers.
What does Update 1 do? On Surface Pro, it didn't provide a wow factor. At first glance you don't notice when it comes to look and feel. However, if you look closely, you'll notice that there is a Power button on the Start page. This provoked much joy. One of my biggest pet peeves with Windows 8 and Windows Server 2012 was how to shut down the system. Seriously, Microsoft, why did you make it so difficult to shut down?
Shutting down and restarting a computer is a basic function that should be easy to find and shouldn't take more than 60 seconds to locate. Prior to Update 1, powering down your machine required you to move the mouse to the lower left-hand corner of your screen, slowly hovering over that corner, right-clicking the Start button or pressing Windows key and X on your keyboard, then clicking on "Shut down" or "Sign out". Now the Power button is clearly on display in the Start Menu. Something like this shouldn't have been made so hard to do, so kudos to Microsoft for giving this back.
Another change was the addition of the Search function on the Start page. Just like the Power button feature, the Search function makes finding apps so much easier than before. On a non-Update 1 system, searching meant you had to swipe your finger in from the right edge of the screen to start the process, or hover your mouse over the lower-right hand corner of the screen and then move the cursor up to the Search box to type in your query.