A soundbar by any other name
As an aside, accessory specialist Flexson, maker of all manner of Sonos stands and mounts, is to introduce a record deck specifically designed to interface with Sonos at the upcoming IFA tech festival in September. I've seen an early prototype, and full blown production is now underway. Vinyl refuses to go away and this seems an inventive new spin (pun intended)…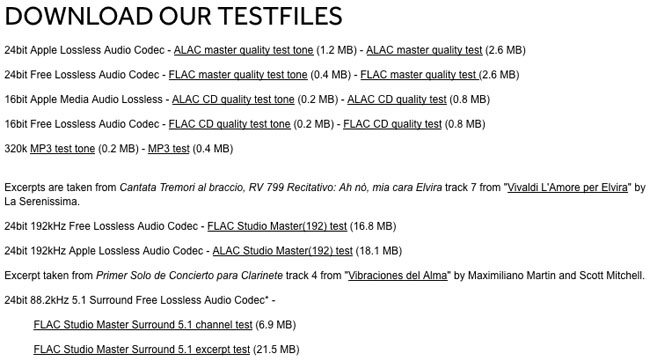 Linn provides test files on its music site so you can be sure your player works with the hi-res formats
If traditional two-channel audio does have a future, then it could be as the preserve of high resolution audio. Predictably there's preciously little in the way of populist high-res audio content available, but Linn Records offers a fair amount of material in 24bit/96kHz and even 24-bit/192kHz format, which is also touted on the Blu-ray disc format, High Fidelity Pure Audio (HFPA) – which has a similarly sparse catalogue.
Most hardware also offers some clever sonic upsampling in a bid to improve older formats (shades of 4K). Inevitably, high-res audio has its detractors (because any improvement in audio technology is pointless, right?), but there's no doubting just how great some of the new kit sounds.
It's not a soundbar, OK? Sony's SRS-X9 High Resolution Audio wireless speaker
Sony has taken the industry lead in High-Res Audio (not least because it has designed a logo that says as much), and its new HD audio SRS-X9 music player is unfeasibly great. I've heard many a wireless speaker system, from Bowers & Wilkins' much-lauded Zeppelins on down, and the Sony blows them offstage.
Minimalist in design, this £600 150W Wi-Fi enabled audio system is Bluetooth aptX and AirPlay compliant. A removable grille conceals two 19mm super tweeters, plus twin 50mm magnetic fluid mid-range drivers and a 94mm subwoofer assisted by dual passive radiators. Two additional gold-rimmed super-tweeters sit on the top of the cabinet and add a soupçon (actually 2x2W) of acoustic space. Connections include USB A and B ports, a 3.5mm stereo minijack and Ethernet.

Sony's Hi-Res Audio boom box looks a lot tamer with the grille on
Not only does the SRS-X9 sound beautiful with 24-bit/96kHz FLAC files, and what few DSD files exist in the wild, it also doubles as a surprisingly fine accompaniment for a tablet. When quizzed as to why the SRS-X9 lacks a digital optical audio input, which would allow it to also function as a best-in-case soundbar, I was politely told by the designer responsible "because it isn't a soundbar". Difficult to argue with that kind of logic.
Of course, if you really want to keep your audio personal, then you can't beat a superior pair of cans. Frankly, I'm drowning in headphone samples at the moment, and while most acquit themselves well enough, none have really rivalled my old Audio-Technica ATH-W1000 hi-fi ear-warmers for comfort and clarity. That is until I donned a pair of Oppo's planar magnetic PM-1 headphones.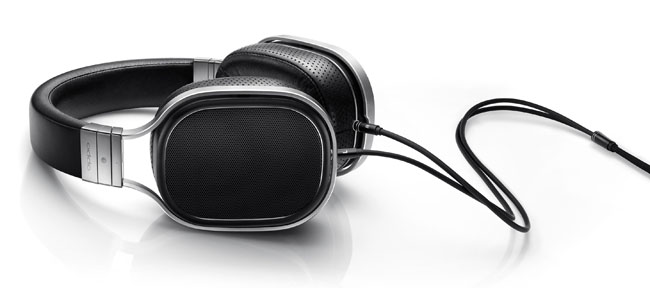 Would hiring the band be cheaper? Oppo's planar magnetic PM-1 headphones
As befits their £1,099 price tag, these headphones come dressed to impress, packaged in a lacquered wooden box with optional velour covers should the supple lamb leather ear cups not be to your taste. Build quality, from machined aluminium parts to padded headband, is luxurious. They also sound sensational.
Unlike conventional drivers, planar magnetics are characterised by a crisp, precise mid-range, pronounced spatial imaging and low distortion. Beats these ain't, however they do deliver convincing levels of deep bass.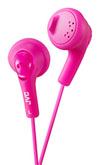 JVC Gumys for the
more prudent listener
Admittedly, the asking price is horrifically steep, yet by way of qualification, I was told that buyers who once splurged on big floorstanders for hi-fi listening are now opting to invest in high-end headphones instead.
Well that's what premium headphone makers are saying, quelle surprise. Waiting in the wings, Oppo has the (cough) cheaper £699 PM-2 headphones. These use exactly the same drive units, but swap out the hand finished metal and leather parts for less esoteric construction.
Still too pricey? I know, I know, but I hear Currys has a great deal going on red JVC Gumys at the moment… ®
Steve May is a veteran AV journalist and senior editor at Inside CI.