A woman described as a high-priced escort by cops has been charged with the manslaughter of a Google executive found dead in his yacht after a heroin overdose.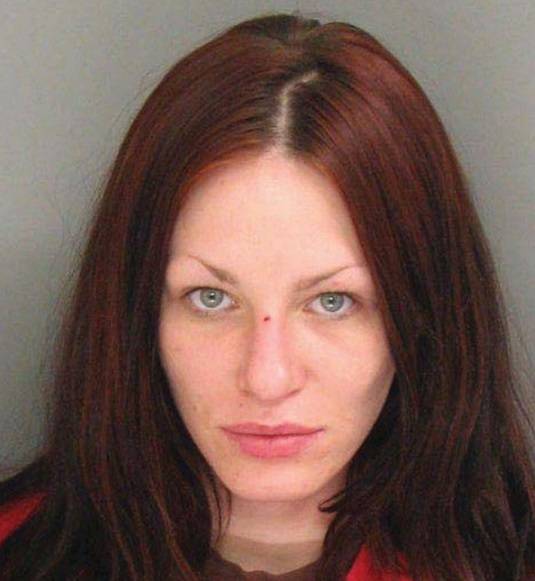 Mug shot ... Alix Catherine Tichelman
Alix Catherine Tichelman, 26, was arrested in a sting operation on July 4 in connection with the death of Forrest Timothy Hayes, a former manager at Sun Microsystems, Apple, and – at the time of his death – Google. The body of Hayes, 51, was found on his yacht Escape in Santa Cruz in November after he suffered a heroin overdose.
According to the cops, Hayes, who was seemingly happily married for 17 years and had five children, had a "prostitution relationship" with Tichelman – whom he met via the website SeekingArrangements.com, which matches up "Sugar Daddies" with "Sugar Babies."
Hayes arranged to meet Tichelman onboard his yacht, and she brought along heroin and needles, the police allege. Footage from a video surveillance system on the yacht showed Tichelman injected Hayes, who then fell to the floor unconscious and appeared to suffer "medical complications," investigators claimed.
Instead of calling the emergency services, Tichelman cleared away the drugs and her personal effects from around the executive's body, stepped over him several times, then finished her glass of wine and left the yacht, closing the windows blinds as she went, according to police. His body was found by port authorities the next morning.
After poring over Hayes' phone calls and emails, the cops identified Tichelman as a prime suspect – and began tracking her movements. After growing concerned she may leave the area, a police officer contacted her posing as a potential client and agreed a price in excess of $1,000 to meet up on Independence Day, it is claimed.
She was arrested on her arrival, and later charged with manslaughter, prostitution, destroying evidence, and administering and possessing heroin. During interviews with investigators, Tichelman said she had over 200 professional clients, we're told.
Santa Cruz police say they are now also investigating another case with similar circumstances involving Tichelman in another state, which also resulted in a death. She has not been charged in connection with that case.
On Tichelman's Facebook page she describes herself as a makeup artist, writer, poet and model who hailed from Atlanta. Her last post, published over a year ago, declared: "Life is great. I am seriously blessed as a motherf****r. A great boyfriend, nice house, monkeys, loving family ... doesn't get any better than this I don't think."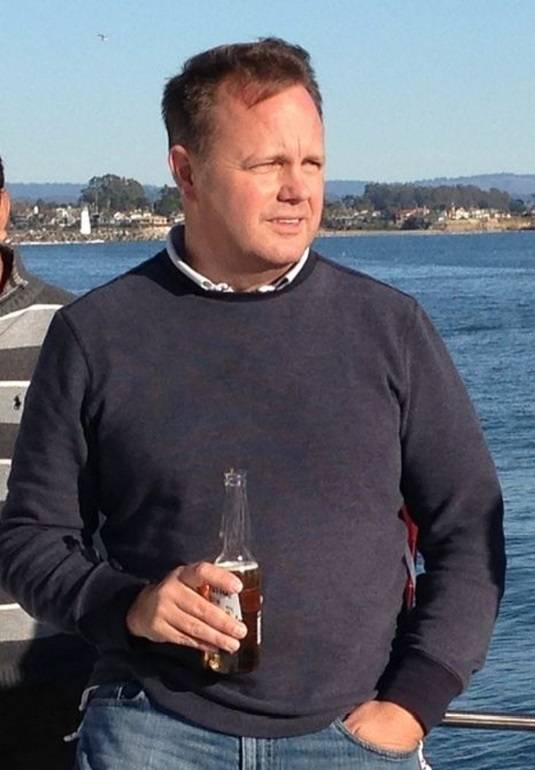 In happier times ... Forrest Timothy Hayes
Hayes started out in the car industry, but joined Sun Microsystems to oversee server operations, according to his memorial page. He then moved to Apple, and shuttled between Cupertino in California and manufacturing facilities in China in his role as a senior member of the firm's portables division.
Hayes left the iPhone maker, and moved to Google shortly before his death, where he worked in conjunction with Google X and the Glass team. Co-workers praised his professionalism, work ethic, and his devotion to his family.
Tichelman's bail was set at $1.5m, and thus remains in Santa Cruz County Jail. She was arraigned at a Santa Cruz court today, wearing a red jumpsuit and cuffed, but entered no plea at this stage. ®