This article is more than 1 year old
LG unfurls flexible SEE-THROUGH 18-inch display
Roll up, roll up for 60-inch telly scrolls by 2017
Not content with making the world's biggest bendy OLED TV, LG has thrown a different curve entirely with its roll-up OLED display.
The 18-inch flexible panel has a 1280 x 810 resolution and uses a film of high-performance plastic called polyimide to give it its flexibility.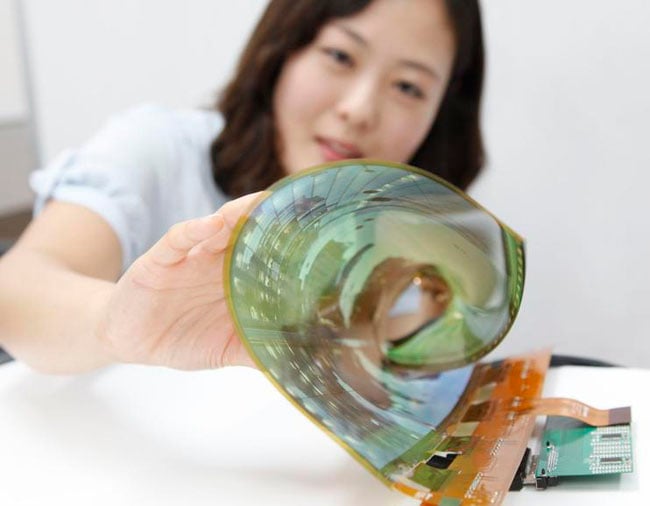 Outsmarting the bendy smartphone displays, LG rolls out an 18-incher
The screen can be rolled up to a curvature radius of around 3cm without loss of function – needless to say, the idea of a digital roll-up newspaper hasn't been lost on the designers. But whether you'd be carrying the 60-inch version to the bog in 2017 – when the company suggests the kit could be on sale – is another matter.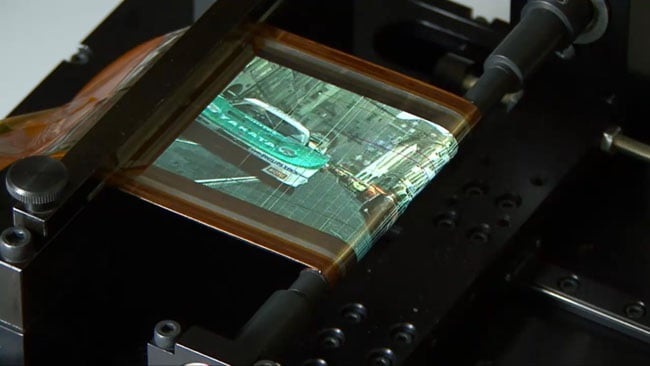 Sony's roll-able display from 2010
It's not the first time we've seen flexible displays touted. Back in 2010 Sony unfurled its 4.1-inch OTFT-driven OLED display with a 432 x 240-pixel resolution, which could wrap around a pencil while still presenting a picture.
In recent years, LG rival Samsung has also bent over backwards to introduce a 5.7-inch bendy display for smartphones using AMOLED tech.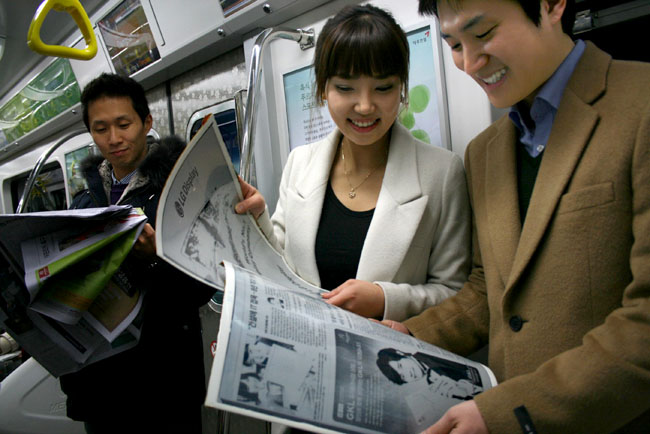 Been there, done that – LG's prototype rollable E-Ink display
But if you're serious about reading, then possibly the more practical E-Ink alternative would serve you best, especially as this lightweight monochrome design has exceptionally low power consumption. Sony has been involved here too in developing a 13.3-inch E-Ink digital paper product called Mobius.
However, LG got there first with its prototype 19-inch ePaper display in 2010.
Yet with the new roll-up, LG Display full colour panel, one of its unique benefits is you can see through it when it's not being used. Thanks to its transparent pixel technology, it delivers 30 per cent transmittance, which the company expects to increase to 40 per cent when its larger panels are rolled out.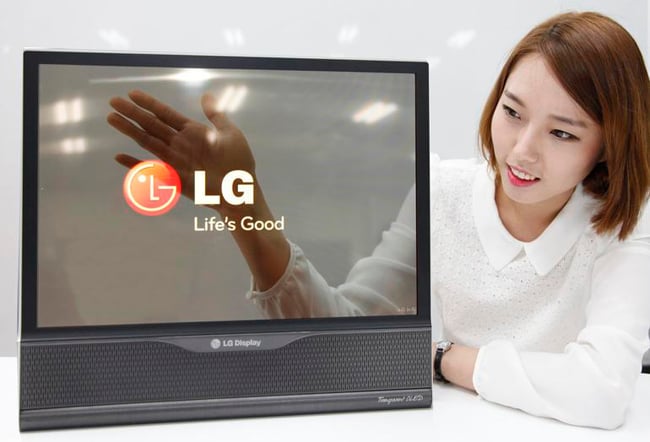 Besides flexbility, transparency is set to be a major selling point
No doubt the transparency factor will catch on in digital signage applications and in the home too, where the ever-increasing size of black rectangles is blot on many a living room's leisurely landscape. ®