Space geeks' resurrected NASA Sun probe ISEE-3 now on collision course with THE MOON
Reboot project down ... but not out
The attempt by a team of crowdfunded space hackers to recover one of NASA's most historic satellites has run into problems: the spacecraft's engines are stubbornly refusing to fire, leaving it on a possible collision course with the Moon.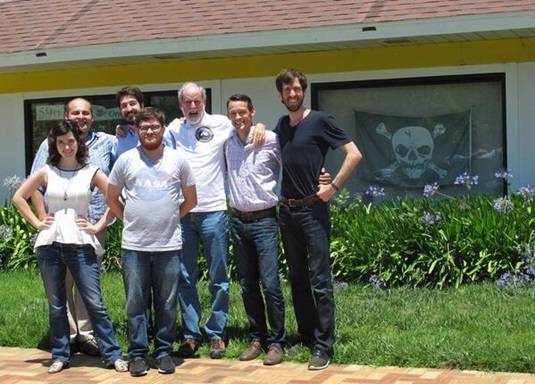 Space hacking team has the right stuff
Last week the team successfully restarted the International Sun/Earth Explorer 3 (ISEE-3) probe's engines briefly, but a series of thrusts intended to park the satellite in a safe orbit have failed to work. The likely problem is a gas buildup in the spacecraft's engines, the team reports, but they haven't given up on the problem yet.
ISEE-3 uses thrusters that squirt hydrazine into a reaction chamber to provide power, using a pump filled with nitrogen to shift the fuel. Although the first 63 burns were carried out successfully, the fuel is now refusing to pump into the reaction chamber, leaving the spacecraft stranded. It's possible some of the nitrogen has dissolved into the hydrazine and the gas is causing a blockage.
"We have identified a series of options including hydrazine tank heating and a long series of pulse attempts to (possibly) clear the lines," the ISEE-3 Reboot Project said on its blog. "We have most certainly not given up on this spacecraft yet."
It's a difficult time for the team, which raised $160,000 of crowdsourced cash to rescue the historic ISEE-3 probe. The spacecraft was launched in 1978 to study solar storms, but was repurposed to investigate Halley's Comet and became the first man-made object to fly though the tail of a comet during its mission.
The satellite was shut down by NASA in 1997, or so it was thought, and the equipment used to communicate with it was junked to save money. However, the shutdown didn't work and the spacecraft has been awake ever since, which inspired the ISEE-3 Reboot Project team to try and bring it back into orbit near its original position.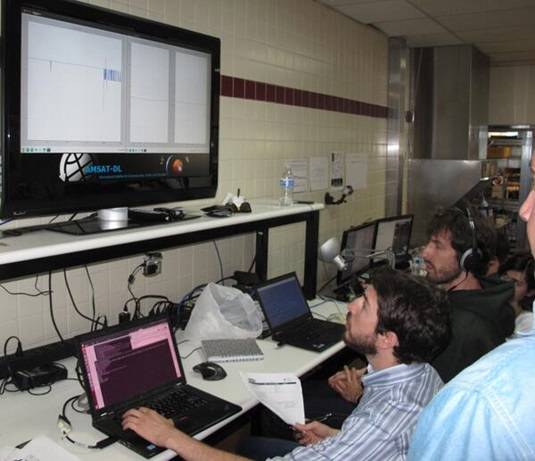 An old McDonalds serves as ISEE-3 mission control
The team designed software systems to mimic the radios NASA used to control the satellite, and bought time on the agency's Deep Space Network and Arecibo Observatory in Puerto Rico to communicate with it. Working out of a former McDonalds burger joint they are now trying new tricks to try and restart the engines once more.
If they fail, the spacecraft will make a close flyby of the Moon on August 10, possibly too close for safety. If it survives that encounter then it will head sunwards and we'll probably lose it forever. In the meantime, the fight for control goes on. ®
We are NOT going to give up on #ISEE3 . We have too many people supporting us to do that. #NeverGiveUpNeverSurrender http://t.co/I5pfMmJumw

— ISEE3 Reboot Project (@ISEE3Reboot) July 11, 2014