A female ex-Yahoo! employee has filed suit against Maria Zhang, a top company exec, alleging that Zhang retaliated against her and ultimately had her fired from the Purple Palace after she refused Zhang's sexual advances.
In documents [PDF] filed with the California Superior Court in Santa Clara on Friday and obtained Monday by The Register, Nan Shi, a former software engineer at Yahoo!, accuses Zhang of sexual harassment, intentional infliction of emotional distress, and wrongful termination.
Zhang has worked at Yahoo! since 2013, when the internet giant acquired Alike, a mobile app company Zhang founded. She serves as a senior director of engineering at the company's Yahoo Mobile division.
Shi's court filing states that upon her hire at Yahoo! she was assigned temporary, company-owned housing, but that Zhang – her direct supervisor – "instructed" her that they should become roommates. Things allegedly went downhill after Zhang moved in.
"While staying with Plaintiff, Zhang coerced Plaintiff to have oral and digital sex with her on multiple occasions against her will, even after Plaintiff told her she did not want to have sex," the complaint alleges.
The filing goes on to state that Zhang threatened Shi with retaliatory action if she didn't comply with her sexual demands, saying she could take away Shi's compensation and even her job. What's more, the complaint claims, there weren't many perks if she did comply.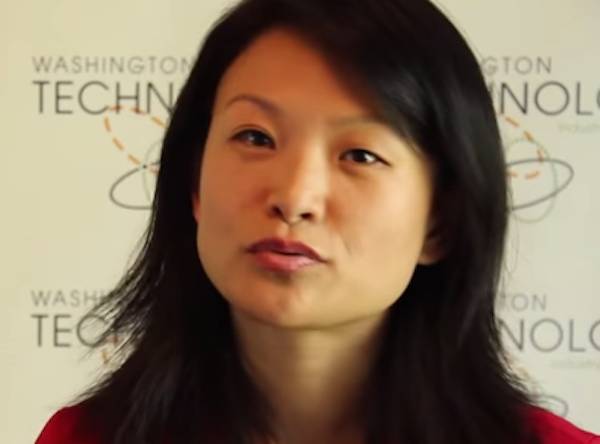 Maria Zhang ... Yahoo! says it will clear her name
"During these incidents, Zhang also acted as Plaintiff's work manager, forcing her to work grueling hours and compose work emails over the weekend at the apartment, sometimes right after sex," Shi's filing claims. "Zhang would yell at Plaintiff if she did not do so."
Shi's complaint further alleges that once she began refusing any further sexual advances, Zhang followed through on her threats, including giving Shi negative job performance reviews for two consecutive quarters, removing her as lead from projects, and promoting her former subordinates to be her supervisors.
When Shi reported the retaliatory actions to Yahoo!'s human resources department, the lawsuit alleges, no investigation into her claims was launched. Instead, Shi was put on unpaid leave of absence and then fired.
Besides Zhang, Shi's court filing lists ten other, unnamed "John Doe" defendants, who presumably are the Yahoo! HR staffers accused of being involved in the incident.
Zhang has declined to comment on the matter, but a Yahoo! spokesperson told the San Jose Mercury News: "There is absolutely no basis or truth to the allegations against Maria Zhang. Maria is an exemplary Yahoo executive, and we intend to fight vigorously to clear her name." ®