This article is more than 1 year old
'We screwed up' sighs Sony bigwig after gaming portals collapse in DNS cock-up riddle
Players blame domain name lapse for outage
A couple of Sony's websites disappeared from the internet on Tuesday, leading some angry console fiddlers to accuse the Japanese giant of forgetting to pay its domain name bills.
The websites www.soe.com and www.SonyOnline.net serve as portals to Sony Online Entertainment's gaming world, allowing players to take part in games and post on forums. But both fell off the web and were replaced by holding pages.
The soe.com domain records were last updated on May 14, 2014, and its expiry date is set to December 30. That in itself doesn't indicate a domain renewal cock-up. SOE.com's name servers are ns4., ns6 and ns2.SonyOnline.net, so any problems with SonyOnline.net would hit SOE.com.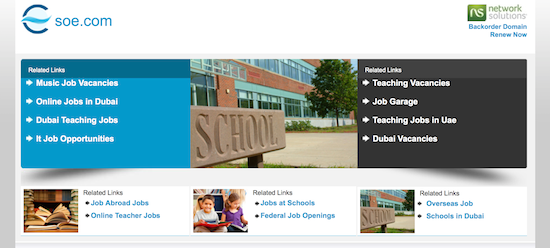 What the SOE.com domain looked like ... Borked
Over to SonyOnline.net, and that domain was updated on Tuesday, July 15, 2014, which suggests some fix up had to be done: whether that's renewing the domain or correcting a DNS cock-up.
SonyOnline.net's creation date is May 26, 1999. Given that domains are typically renewed by a whole number of years, SonyOnline.net may well have expired on May 26 this year.
We can only assume it took registrar Network Solutions until this week to take action and suspend the domain, hence the outage and redirection to a holding page. It's also understood renewal warnings weren't received by Sony staff as they were sent to the wrong email inbox.
SOE.com and SonyOnline.net are now back online. SonyOnline.net will next expire on May 26, 2020, unless it is renewed.
During the outage, gamers took to Twitter to vent spleen about the outage:
Oh dear. SOE has let its domain registration expire. That's going to cause problems for a day or so most likely. No instant fix for it.

— Neil Frankham (@Arkenor) July 15, 2014
Wow. SoE somehow lost their domains? http://t.co/dghtceZITB, http://t.co/Kcb3b4iIMr, http://t.co/nBC4GFYa5t, http://t.co/NzEZqD5LvO, etc.

— Jesse Waldack (@llaffer2) July 15, 2014
@ZacharyLevi please call the nerd herd and have them fix SOE. they forgot to renew their domain name lol. how does sony forget to do that?

— Joshua Landon (@TheJosh2114) July 15, 2014
We have contacted Sony for comment but have not yet received a response.
However, a representative of Sony Online Entertainment went on to Twitter to reassure users that normal service would resume soon.
We're working on the SOE games/website/forum issues people are reporting. More news when it's available! Thanks, everyone.

— Colette (Dexella) (@DexellaCM) July 15, 2014
John Smedley, president of Sony Online Entertainment in the US, later confirmed: "DNS issues may take up to 48 hours to resolve. We are really really sorry on this one folks. Embarrassing and preventable. We screwed up. Notices sent to wrong email. Doh." ®
Thanks to Kevin Murphy of Domain Incite for a steer on Sony's domain-name stumble.