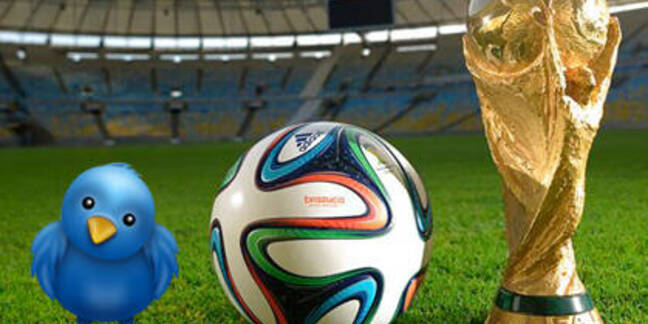 The German nation lifted the World Cup last weekend but those working for Computacenter will not have cheered the local team's performance this morning – when calendar Q2 financials were released to the City.
A nasty crash in product sales across CC Germany unpicked momentum in Blighty and progress made in the French arm, causing group turnover to stagnate.
The corporation's total sales declined two per cent on a reported basis or were flat when the uplift from foreign exchange conversions were accounted for. This comes after an eight per cent spike during Q1.
After a barnstorming start to the year, sales in the UK during the second quarter were more modest but still positive, rising nine per cent overall fuelled by a nine per cent rise in both product and services.
The London-based reseller and tech services outfit has benefited from Microsoft shuttering support for Windows XP as customers refreshed desktop estate, but the general pick-up in the economy has helped too.
The LSE-listed company said it scored a "significant renewal" of a major customer's services contract in the quarter, and is "optimistic" about the pipeline for the rest of the year.
The historically troubled French wing pushed up sales in the quarter by 14 per cent on the back of a three per cent rise in services and a 17 per cent jump in product or supply chain sales as CC refers to them.
CC said the product results were "flattered" by an "extremely quiet" corresponding period last year, but it added the ERP migration woes are "behind us". That said, it noted gross margin challenges, "particularly in services" and is taking corrective action to the cost base.
"We are uncompetitive in France and in order to improve long term profitability, we need to address our cost base. We expect to incur an exceptional charge of circa £8m," it stated.
A new permanent leader is now at the helm of CC France following some troubleshooters from HQ crossing the channel to care-take the operation.
But the subsidiary in Germany was the root of the problems during the three months: here sales dropped 10 per cent in constant currency with a two per cent dip in services and 17 per cent dive in product sales.
"Whilst we are disappointed with the supply chain revenue reduction, a significant percentage of the reduction relates to one low margin software licence of circa £25m [sold in Q2 2013]".
Three onerous contracts in Germany are performing in line with expectations, Professional Services margins are on the up, and services contract wins are materialising, the firm said.
Group sales at the half-way stage of the year are up four per cent in constant currency, with the UK bouncing 14 per cent, France up by the same amount but Germany down 10 per cent.
CC forecast a continuation of the "momentum" in the Brit business and said that although it was "surprised and disappointed" by Germany, it is starting to see some improvements. ®
Sponsored: Ransomware has gone nuclear