Sharp shooter
The imaging unit is the same PureView module found in the 1520 phondleslab, which combines optical image stabilisation with an 20Mp oversampling sensor. Unlike the 1020, the 930 actually has enough horsepower to run this well: shot-to-shot time is rapid, if not as miraculously fast as the M8 or G3.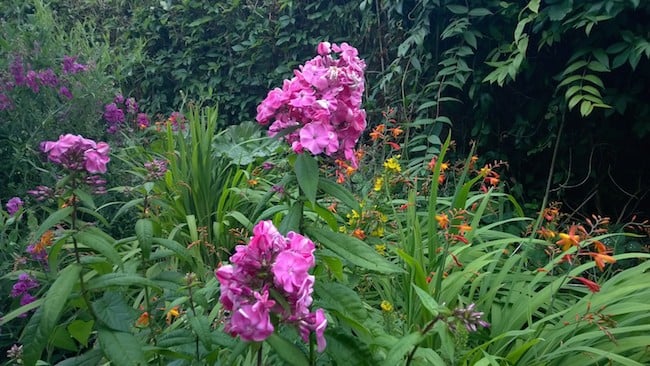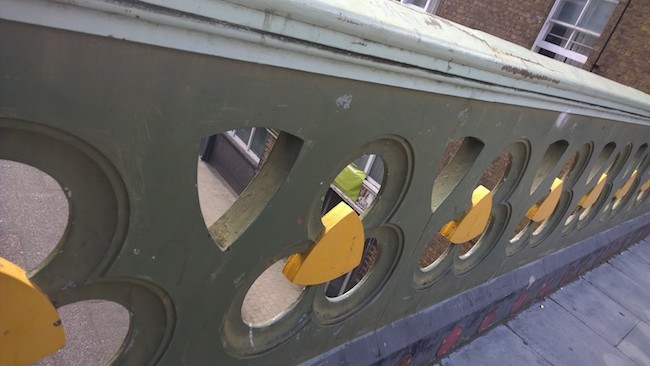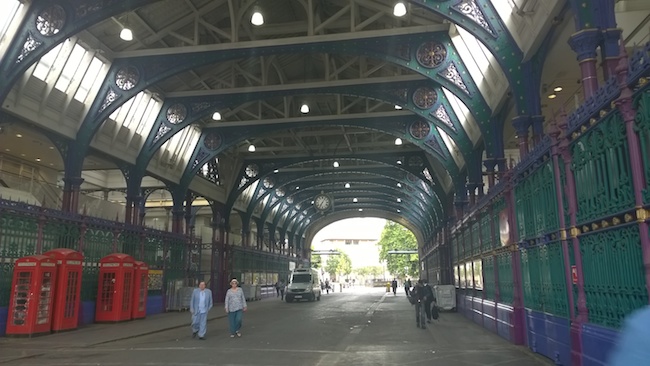 The camera captured detail well, but struggled with contrasting daylight scenes - there's no HDR mode to ameliorate. Note how the picture of the railing below turns the pavement blue. (It isn't.) The Smithfield Market picture - containing one star of TV and film, can you guess who it is? - came out dull and lifeless.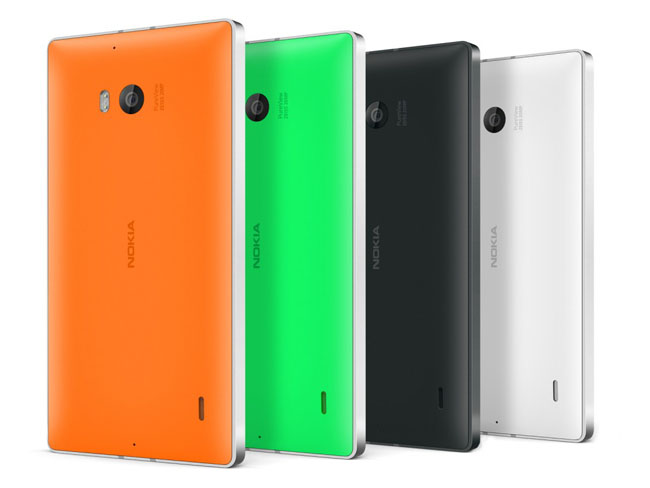 Pureview imaging, now there's a USP surely?
Where it excels is with shooting steady, shake-free videos with outstanding sound. If the Lumia 930 has anything resembling a USP, it's the four-mic rich HAAC audio processing. This allows a wide dynamic range with some extraordinary results.
I've shot video in a noisy street of kids eating Pop Rocks - and from a few feet away it picked up, quite clearly, the popping as they ate them. But having HAAC isn't that unique, as it has already appeared on earlier Lumia devices.
Battery life was disappointing, with Windows Phone rapidly depleting the device, as it struggles to last a full day. Quite why it burns through a 2420mAh battery – 21 per cent larger than its predecessor – is a mystery, and another pointer towards software immaturity. Which, yes, I'll come to in a moment.
Ominously, Nokiasoft didn't disclose a "web browsing duration" for this device, as it has for all the predecessors.
If only the software story was as solid as the hardware. This is the second phone to reach the market with Windows Phone 8.1, the long-awaited update to Microsoft's phone OS. The last major update, 8.0 in late 2012, was essentially a new operating system that looked and felt like its predecessor.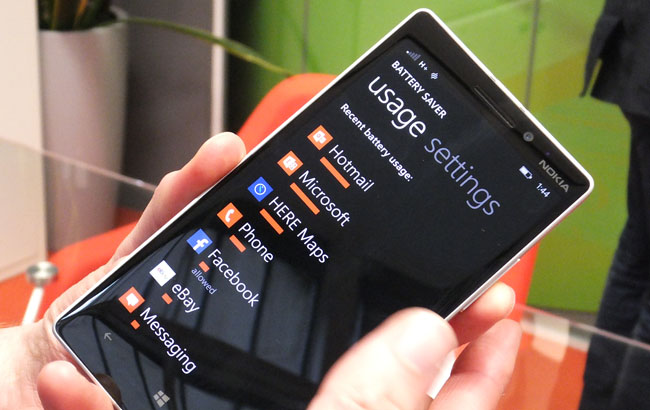 Keep an eye on battery life and root out the power hogging apps
Microsoft made the transition so smoothly, most people didn't notice. Instead of being based on an ad hoc bodge, 8.0 brought WP into the modern world, but it didn't add very much to "user land". So really, 8.1 is supposed to fulfil three years of pent-up demand for new features. How does it do?
Like 8.0, 8.1 also adds essential plumbing and infrastructure, particularly for enterprises who can now take Windows Phone seriously as a BlackBerry and Android replacement. But from a user perspective, I'm sorry to report that WP is buggy, and has lost some of its charm and quite a bit of its unique usability.
I like the simplistic but useful new notifications pull-down – bringing it into line with iOS and Android – and there's potential in Cortana, a voice assistant that UK users won't be able to use natively until next year. But aside from that, there's absolutely nothing about Windows Phone 8.1 that I prefer to 8.0, where things work nicely and reliably, and which, given the choice, I would rather use every time.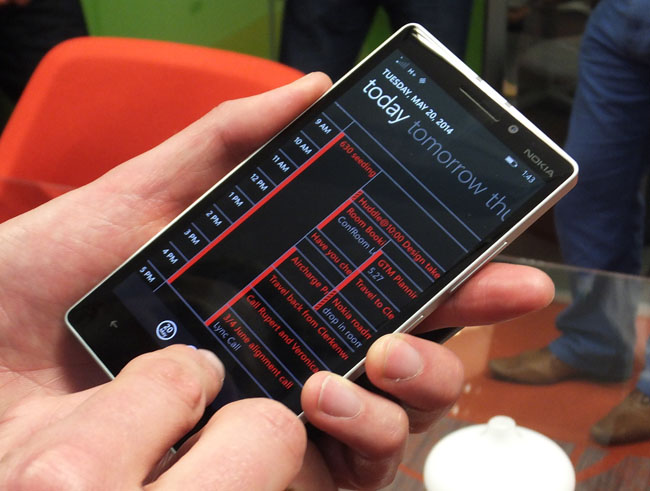 Dear diary...
In daily use, many things have become inexplicably harder, or just fuglier. For instance, the interaction model has been broken. When you received a message on a Windows Phone, you tapped on the sender's name – which was nice and large and easy to tap – to carry on communicating with them.
In 8.1, the size of the sender's name has now been shrunk, and it took two or more clicks to achieve the same result. Things are no longer nicely integrated into Hubs, and the apps have been spun out. Text editing is harder. The Music Player is broken. (In several ways: cover art goes missing and the phone claims to have sync'd playlists but the music isn't there - it's a real mess). You can no longer scroll through photos at speed. Microsoft gave up on integrating social media deeply into the OS. So there are lots of little niggles – steps sideways or backwards – raising the question: why change things that worked well?