Spot the differentiation
One answer might be that the demand for Windows Phone has never been healthier. Microsoft has scrapped royalties and tons of new ODMs have announced plans to make Windows Phones. Perhaps they all clamoured for something less eccentric, or more familiar to their Asian markets. Perhaps the Windows Phone management – now involved in other projects – took its eye off the ball.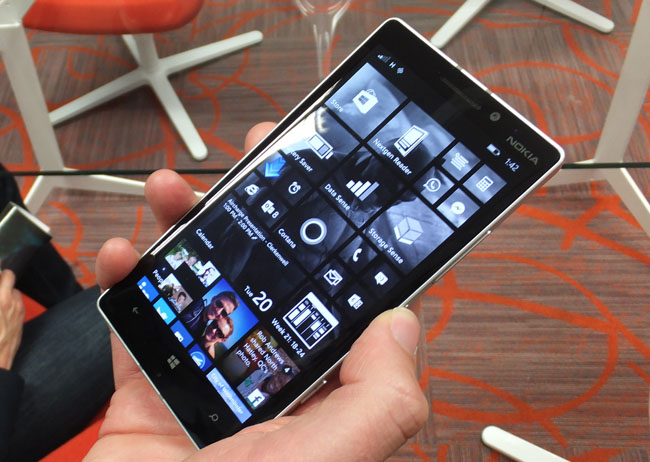 Windows 8.1 with Cortana, but not for us Brits just yet
A Parliamentary sketch writer once described John Major as somebody who had learned his English solely from Teach English As A Foreign Language textbooks, never having heard it spoken. Windows 8.1 feels the same - were any of the team familiar with what made Windows Phone 7 and 8 work so well? Was the 8.1 update assigned to the US prison service as a make work exercise?
Here's hoping that 8.5 fixes these sooner rather than later, and Microsoft recognises that the focus-group, please-everyone approach to design doesn't necessarily produce the best results for end users. On that note, how about offering a handset with microSD expansion? Oh well, we can but wait. More positively, the call quality was thankfully excellent.
Microsoft wouldn't reveal a SIM-free list price for the 930, but said it would compete on contracts starting at around £33. It's here, in this ferociously competitive market, it struggles to differentiate itself from eye-catching Android flagships and the ever-dependable iPhone. It's also up against new entrants like Huawei andthe startling OnePlus One, the latter offering excellent high-end specs at a much lower cost.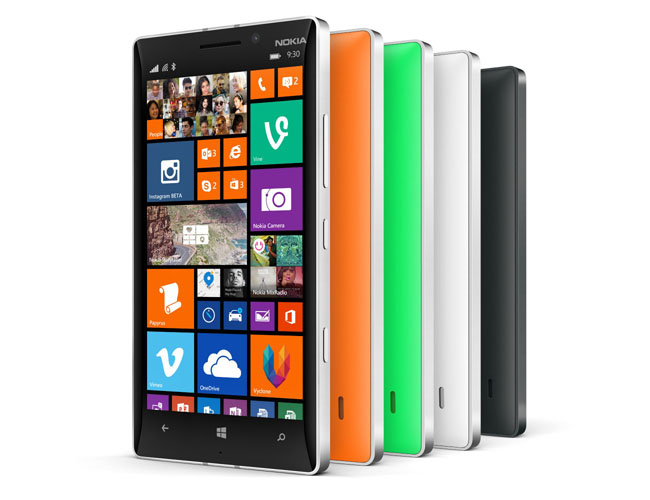 So much for the flagship release, the Yanks have had it for eight months now
Even if you're already in the Windows Phone world, there are better upgrades to be had. Amazon is currently selling the superb Lumia 1520 phablet - with the best display of any smartphone, expandable storage, and a huge battery capacity, SIM free for just £330. Amortised over two years, that's about £13 a month, leaving you to take out a £20 SIM free contract.
I found an EE deal at Carphone (for just 30p more) lasting 12 months, with 4GB bundled; for the same price Three with all you can eat data and 2000 minutes. And you don't have to pay £330 for a good high end phone, with the 64GB OnePlus One, also boasting a full HD screen, but with 3GB of RAM, promised for just £269.
The Reg Verdict
As if in recognition of this, the Lumia 930 comes with a decent two-week launch offer of a dinky Bluetooth speaker, a wireless charging plate and a £20 app voucher. Even after that, every 930 sold in the UK will include a wireless charging plate.
So if you're already in the Windows Phone world, it may be worth waiting until later in the year to see what Nokia-soft has up its sleeve. That said, the Lumia 930 isn't a bad device by any means. It has superb build quality and its corporate-friendly features could see it sell in decent numbers. You wouldn't grumble if you were assigned one.
But is that enough? ®

PICS: Nokia Lumia 930 – We reveal its ONE unique selling point
Windows Phone with a 5-inch full HD display, a 20Mp camera and 2.2GHz quad-core Snapdragon CPU.