This article is more than 1 year old
The Sun took a day off last week and made NO sunspots
Someone needs to get that lazy star cooking again before things get cold around here
The Sun seems to have given itself a few days off.
As noted by the Solar Dynamics Observatory, with reference to data from the Royal Observatory of Belgium's Sunspot Index and Long-term Solar Observations (SILSO) project, last Thursday July 17th saw the Sun produce no sunspots.
That's the first sunspot-free day since 2011. And as the graph below shows, Sol seems to be having a bit of a rest at present.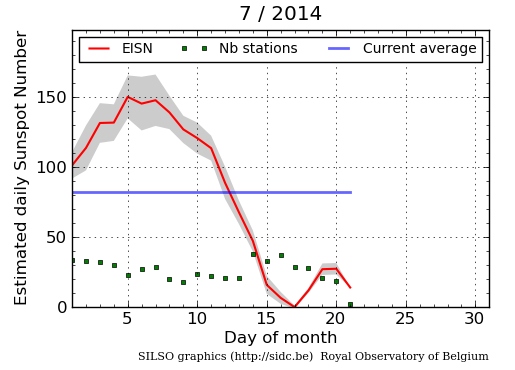 Sunspots observed in July 2014
Before you rush to any conclusions about what this all might mean for the state of the Sun's climate, or Earth's, here's SILSO's longer-term look at sunspot activity.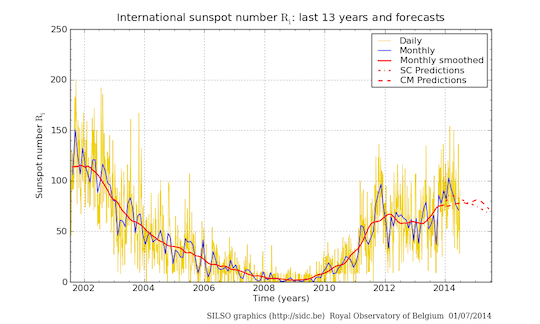 Sunspots observed between 2002 and 2014
This graph shows a trend towards a dip, but also that low sunspot activity has recently been observed.
One last set of data, in the form of the US National Oceanic and Atmospheric Administration's (NOAA) and American Meteorological Society's (AMS) annual State of the Climate report (PDF) for 2013.
The NOAA says the report shows that "In 2013, the vast majority of worldwide climate indicators — greenhouse gases, sea levels, global temperatures, etc.—continued to reflect trends of a warmer planet".
Those who feel it is useful to correlate the data collected by the AMS and that from SILSO are of course free to do so. ®