Telstra has announced, with an ever-so-modern blog post, that it will kill off its 2G network by the end of 2016.
Telstra says 2G traffic now accounts for less than one per cent of its traffic, and that it stopped selling 2G handsets a couple of years ago. The carrier's group MD for networks Mike Wright says he can't imagine there's a turnaround in prospect, so turning off 2G is a mercy killing that will allow Telstra to redirect some dollars in the direction of its better-used 3G and 4G networks.
Those networks may well need the extra investment: Vulture South fired up Telstra's coverage map app and snapped this shot of 2Gcoverage in northern Tasmania.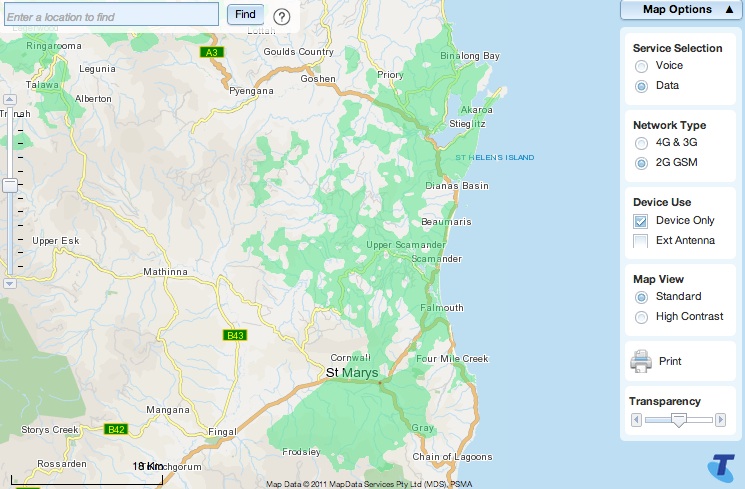 Telstra's 2G coverage map for North-eastern Tasmania
Here's the same map but depicting 3G/4G coverage.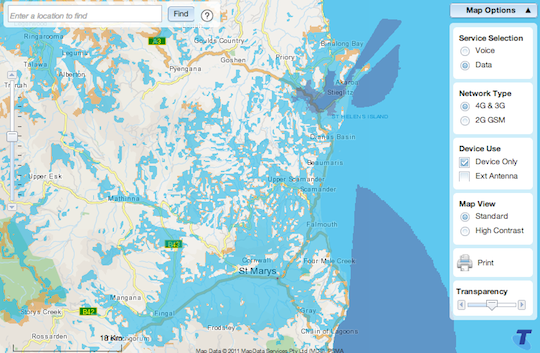 Telstra's 3G/4G coverage map for North-eastern Tasmania
Overall, the 3G/4G network covers more territory. But there are certainly spots covered by 2G that aren't on the 3G/4G map. And if folks who live in those spots complain to their members of parliament once the 2G network is switched off, you can sure Telstra will "cop an almighty ear-bashing" as we like to say down here.
Telstra is promising to "... contact customers who may be affected by the 2G closure to explain the changes and to provide them with their options."
Those options are pretty simple: they can either buy a new phone or hope the handset they use is already 3G-capable.
By 2016, you'd imagine just about every mobile phone owner will get that message. You'd also imagine that Telstra, of all companies, should be able to find a way to reach its customers to tell them the news. It does, after all, have its customers' phone numbers!
Hopefully, Telstra will also chat to retailers who sell 2G phones as super-cheap as Vulture South knows from experience they're still shovelling out primitive feature phones at bargain prices.
The carrier is clearly conducting something of a network spring-clean at present, having recently revealed it will shutter its WAP 1 facilities a few days before Christmas 2014. ®
Similar topics