This article is more than 1 year old
It's Google HQ - the British one: Reg man snaps covert shots INSIDE London offices
Reality distortion field heir apparent
Pics It's not every day that El Reg gets invited to Google UK's London HQ, so we thought we'd take a few snaps to remember the occasion. That's not to say we haven't been here before, back in March 2012 we were in the very same place, only Google hadn't moved in yet as the offices were still being fitted out.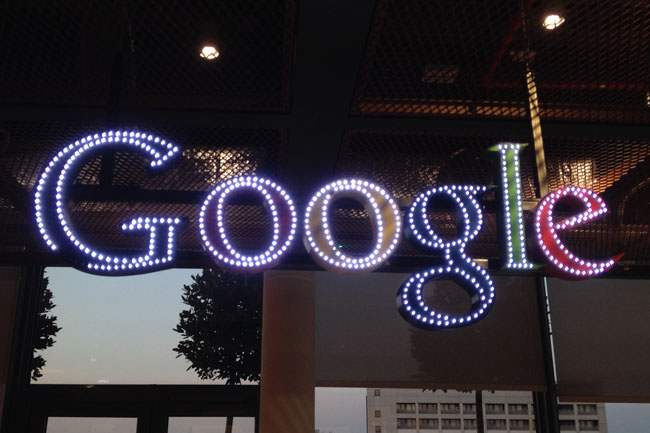 First things first, the reception area. While we'd imagined we'd give tissue samples here – with the results being used to profile us for meds and robotic transplants Google can sell you in the coming years – we were disappointed to find the strange displays printed bog-standard visitors' passes. Besides, being hardened hacks from The Register, increasing our longevity likely isn't something any algorithm could be programmed to do.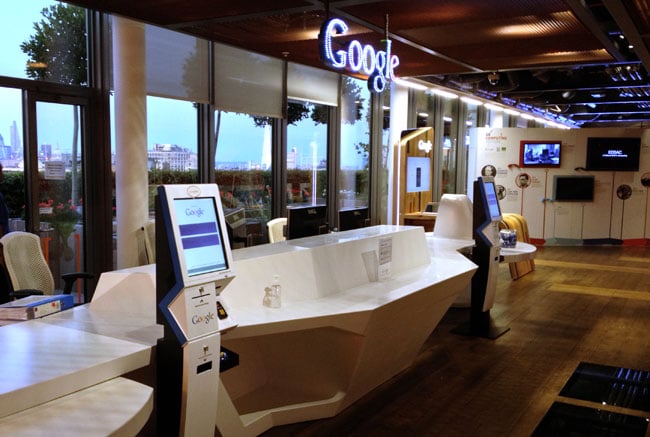 It's a shame. One could easily picture a UK skunkworks project to replace social housing and the NHS. Based on profiles for health and wealth, our ageing population could be assigned nursing homes branded Google Plush, with specialist addiction centres – Google Strung Outs, perhaps?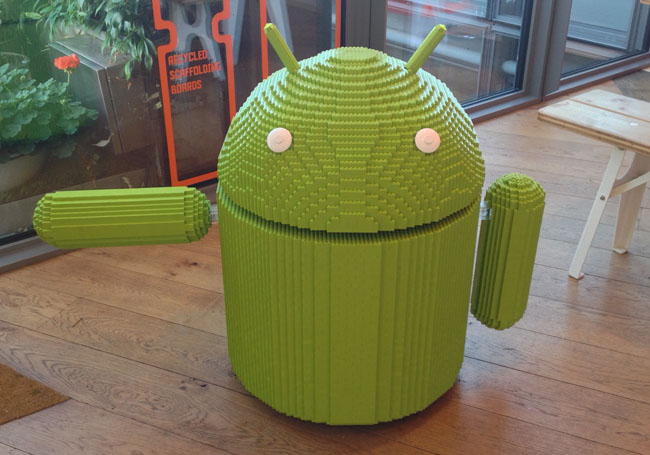 Never argue with an Android, especially one covered in algae
Before we could find out more, a cheeky Lego Android began trying to usher us to the roof terrace but as we were a long way up we were in no hurry, all the time expecting a Boston Dynamics Big Dog to turn up with the doughnuts.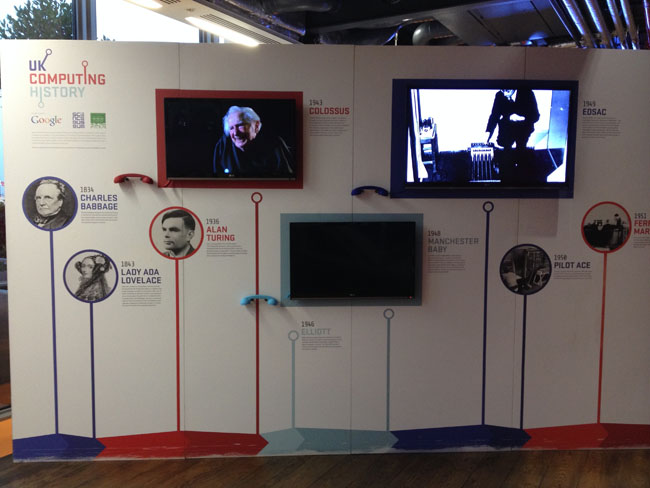 UK Computing History according to Google: from Babbage to Ferranti and Marconi...
A cause for distraction was Google's take on UK Computing History, a presentation that naturally enough kicks off with Charles Babbage and works its way through Alan Turing and other luminaries leading up to Ferranti and Marconi in the 1950s. So is that it?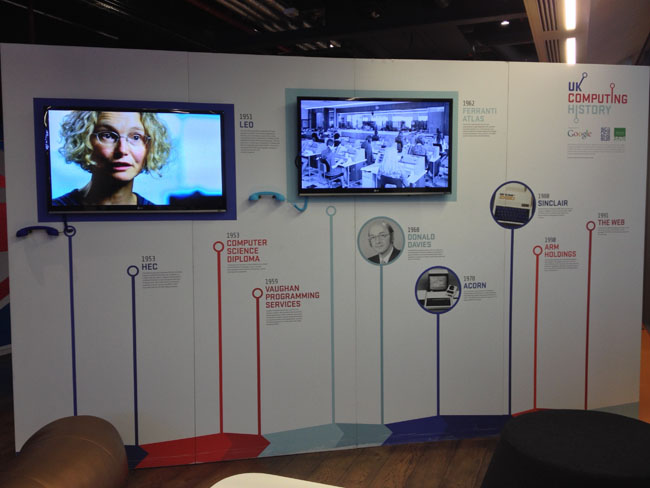 ...and then a Brit invented the world wide web, so we all went home after that
Well yes, but on the other side of the partition our nation's glowing computing history continues. There's LEO, the Acorn, Sinclair and ARM Holdings. And of course the web. Apparently, according to Google, the invention of the world wide web in 1991 is where historians stop bothering with UK Computing.