This article is more than 1 year old
Researcher sat on critical IE bugs for THREE YEARS
VUPEN waited for Pwn2Own cash while IE's sandbox leaked
Security outlet VUPEN has revealed it held onto a critical Internet Explorer vulnerability for three years before disclosing it at the March Pwn2Own hacker competition.
The company wrote in a disclosure last week it discovered the vulnerability (CVE-2014-2777) on 12 February 2011 which was patched by Microsoft on 17 June (MS14-035).
The flaw affected Internet Explorer browsers eight through eleven and allowed remote attackers to bypass the protected mode sandbox.
"The vulnerability is caused due to an invalid handling of a sequence of actions aimed to save a file when calling 'ShowSaveFileDialog()', which could be exploited by a sandboxed process to write files to arbitrary locations on the system and bypass IE Protected Mode sandbox," the company wrote.
VUPEN collected $US300,000 for vulnerabilities disclosed at Pwn2Own affecting Adobe Reader, Internet Explorer, Mozilla Firefox, and Adobe Flash.
Exploits are the bread and butter of security penetration testing and vulnerability research firms, which regularly keep exploits under wraps.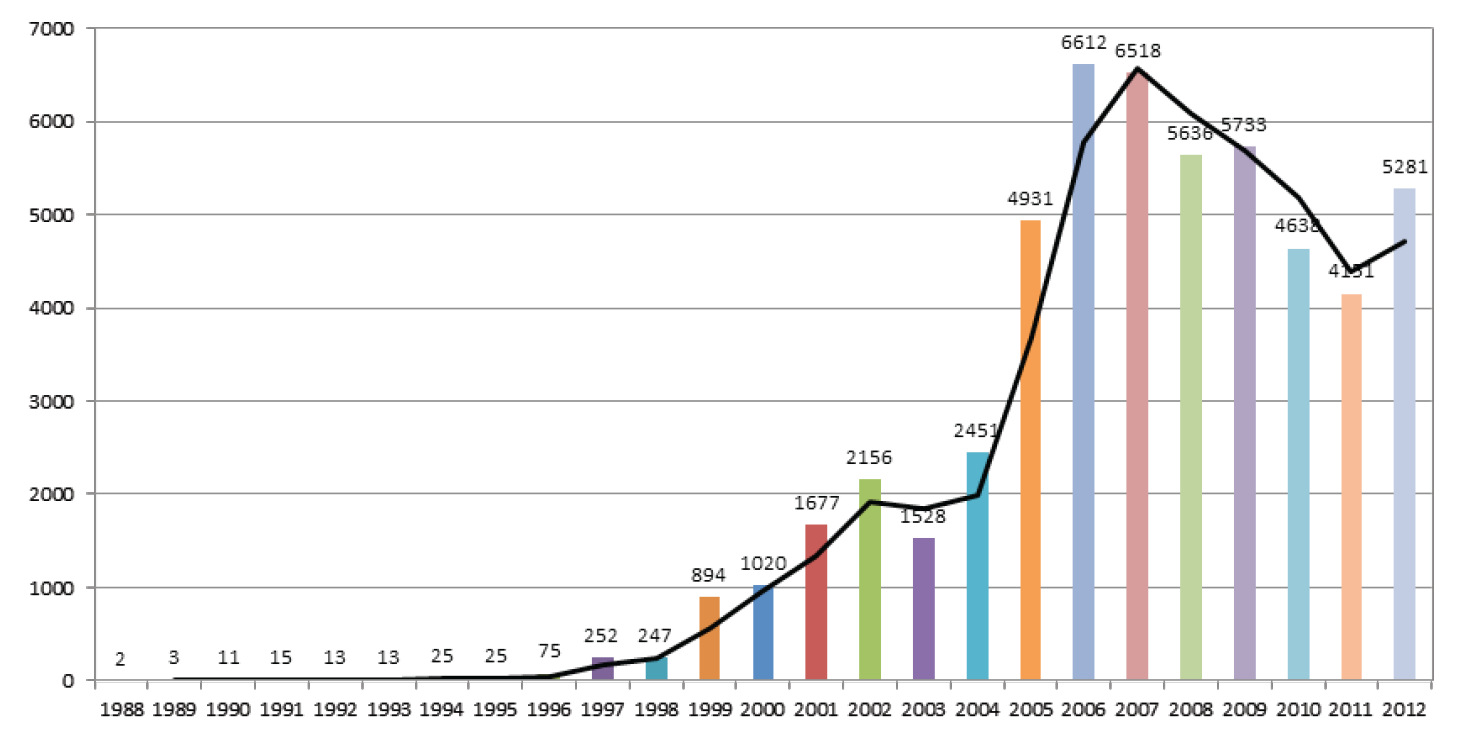 25 years of vulnerabilities. Source: SourceFire.
The crusty bug is by no means the oldest. Last month a 20 year-old bug was reported in the Lempel-Ziv-Oberhumer (LZO) data compression algorithm by its creator Markus Oberhumer. Over time the LZO algo had been integrated into a host of popular and critical platforms including FFmpeg, Libav, VLC Media Player and Handbrake. It even made its way onto the Mars Curiosity rover.
The reported number of vulnerabilities is at all time highs according to Symantec statistics which show 6787 flaws were made public last year compared to 5291 in 2012. About 16 percent of these opened up sensitive data and exposed website visitors to compromise and were found in 77 percent of websites the firm scanned.
SourceFire engineer Yves Younan wrote in a report 25 Years of Vulnerabilities: 1988-2012 that reported vulnerabilities have jumped in recent years after dipping in 2011 after a peak in 2006. ®