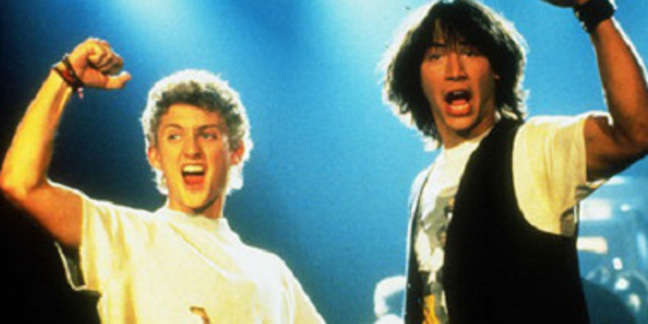 VMware has revealed more detailed integration plans for AirWatch, the mobile device management specialist it acquired for about an-Instagram-and-a-half last January.
AirWatch will nestle in the company's end-user computing group, where it looks set to form a part of the sysadmin side of things.
Here's how VMware's CTO for end-user-land, Kit Colbert, reports things will play out:
" … users should have a simple 'one click' experience, without the need for entering usernames and passwords, or requiring a separate VPN connection to access internal resources. Also, we focus on a common set of functionalities and features that can apply consistently to all platforms – app management, content management and device management. Similarly, there should be common functions – like identity, network access control, and social – that should be integrated across our product set to ensure a consistent user experience across the suite."
There's not much new there, save for the fact that AirWatch makes it possible for VMware to do all the stuff it says it wants to do for desktops on mobile devices as well.
But the new vision is rather cleaner than the old. If you doubt us, check out this slideware from April 2014: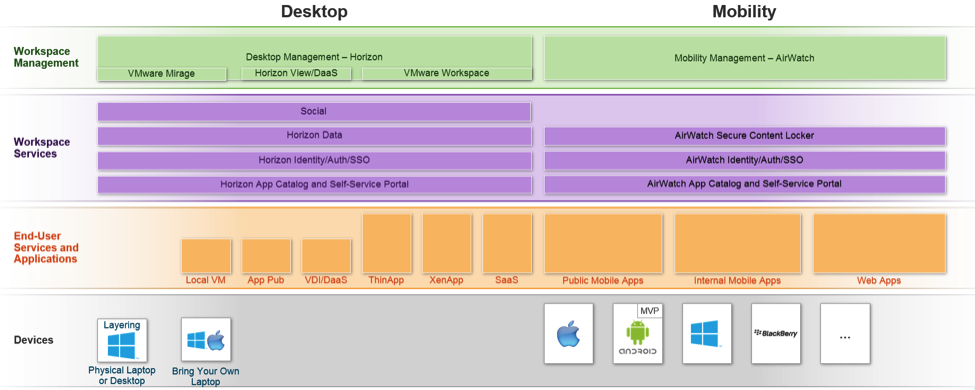 The AirWatch integration vision as of April 2014.
Click here for a bigger version.
July 2014's slideware is rather neater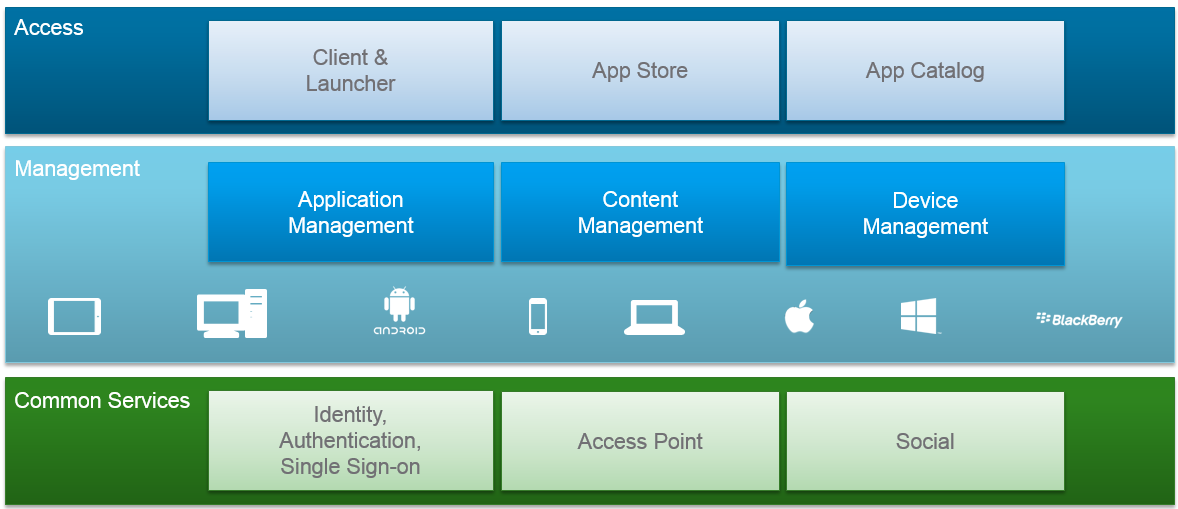 The AirWatch integration vision as of July 2014.
Click here for a bigger version.
An intriguing addition to the new slide is "content management", which Colbert says will be delivered in the form of the AirWatch Secure Content Locker (SCL), a product he says "provides a strong enterprise file sync and share foundation". So strong, in fact,t hat "we will be deprecating Horizon Data and are looking to consolidate Horizon Data functionality into AirWatch SCL."
SCL won't just be about a corporate Dropbox, as Colbert feels "users should be able to create ad-hoc discussion groups based on a file or set of files.  Users should also be able to see how often one of their files is being viewed and by whom.  This capability would help connect users in a new way and enhance productivity."
Which is just what EMC's sync and share outfit Syncplicity says about its wares.
Colbert's post doesn't mention just when this integration will be delivered. The CTO does say more will be revealed at VMworld from August 24th.
The Reg will be at the show, and promises to bring you the dope. ®
Sponsored: Webcast: Ransomware has gone nuclear