Ridley Scott has signed on to make Philip K Dick's Nazis-in-America story The Man in the High Castle for Amazon Studios, according to industry mag Deadline.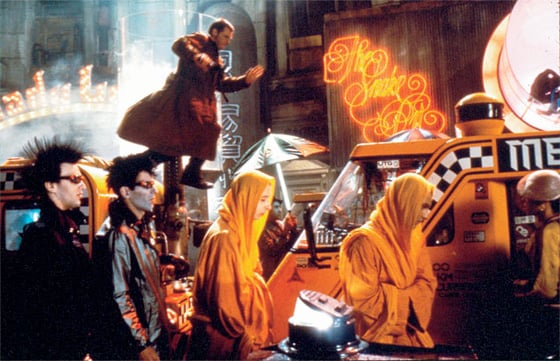 Ridley Scott's Blade Runner
Scott's production firm Scott Free and X-Files writer Frank Spotnitz will make the alternate history tale in which the Nazis won an extended World War II and are occupying the US in the '60s. The project was originally supposed to be made by Syfy into a four-hour miniseries.
The sci-fi author is clearly a favourite for Scott, who previously directed Blade Runner, and for Hollywood fodder in general. Two versions of Total Recall movies have been made, along with Minority Report and The Adjustment Bureau.
The Man in the High Castle, a Hugo-Award-winning novel, is set in 1962 and tells the story of American life under Fascist rule while the Axis Powers – Japan, Italy and Germany – plot against each other.
The story is one of a number of new projects to be greenlit by Amazon Studios as video-on-demand firms ramp up original in-house productions. Netflix has enjoyed huge success with series House of Cards and Orange is the New Black - which have racked up Emmy Award nominations and wins - and Amazon has been racing to catch up with projects like Alpha House and Betas. ®
Similar topics