This article is more than 1 year old
Cisco to reveal UCS for small businesses
New fabric interconnect for up to 15 servers emerges
Cisco has quietly released details of a new version of its UCS servers and associated kit dubbed the UCS Mini".
Detailed by blogger Justin Paul and described in several Cisco documents, the new UCS also gets its very own version 3.0 of Cisco UCS manager.
That package runs on a new piece of kit, the 6324 Fabric Interconnect, that Cisco says " extends the Cisco UCS architecture into environments with requirements for smaller domains."
Just how small? Cisco says once you pop a 6324 into a 1UCS 5108 blade server chassis you'll be ready to run "15 servers (8 blade servers and up to 7 direct-connect rack servers)" thanks to "... line-rate 10 Gigabit Ethernet on all ports, switching capacity of up to 500 Gbps, and 80-Gbps uplink bandwidth for each chassis."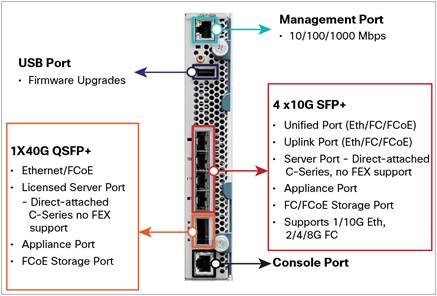 The Cisco 6324 fabric interconnect
UCSguru.com also suggests there's an update of the 5108 chassis to house the 6324.
Distributor Avnet says the Mini will feature in "UCS Blade System for SMB" a product that "will be formally announced at a launch event in September 2014." The distie also suggests a US$36,359 price for a 5108 with a single 6324 and two UCS servers.
Another report suggests that perhaps the launch event may take place around VMworld, which this year kicks off on August 24th.
If that's the case, perhaps UCS Mini might have something to do with VMware's mysterious project Marvin. We'll let you know if there's a connection. ®