Breaking Fad For fans of terrestrial television, this is the best of times and this is the worst of times.
The DVB consortium has recently produced a draft specification for Ultra High Definition aka 4K, fitting the UHD video within the standard transport streams that are already used for SD and HD.
As evidenced by the BBC's current closed trial – which had been showing World Cup content and will carry some of the Commonwealth Games too – it's clearly possible to broadcast UHD material, even over a relatively bandwidth-limited platform like Freeview.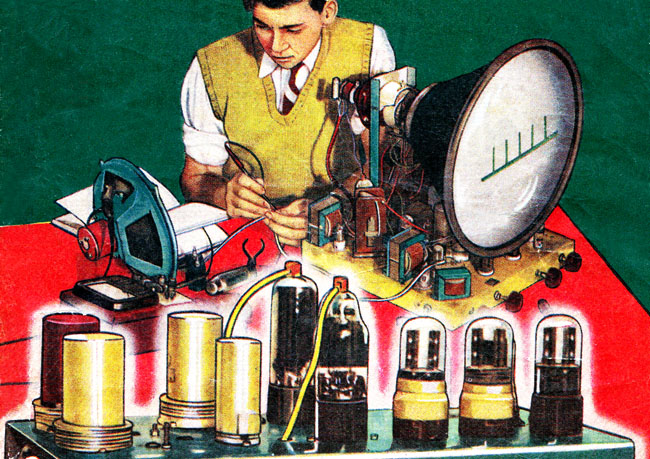 The other end of the spectrum: Will we be retuning TVs again in 2021? WRC-15 could have a lot to answer for
But don't get carried away with dreams of better-than-eyeballs quality broadcasting direct to your existing aerial; there's a long way to go before we regularly, if ever, see UHD in the home, and Freeview also faces mortal peril.
On the first of those two points, it's important to remember that there aren't many sets out there which have HEVC decoders, and some of those are still pretty experimental. As I written before, there's still a mass of conflicting standards, regarding bit rates, colour depth have and more. Some of those are edging towards being sorted out, but until they all are, I'd certainly hold off on buying a 4K TV.
What of that mortal peril? A wild journalistic exaggeration? Perhaps not; with the digital switchover (DSO) only two years behind us, there's a possibility that Freeview, as we know it, could be little more than a flash in the pan – a brief flowering of technology that brought HD into 98.5 per cent of the homes in the country, slowly allowed to wither away into an insignificant rump of just a few public service channels.
Wrestling with the WRC
If you've been following the evolution of broadcasting and mobile lately, you'll know that there are some potential issues. For instance, we've already seen the creation of space at 800MHz for 4G services, which is adjacent to some of the channels used by Freeview, and necessitated the setting up of the At800 organisation to help people out if they suffered interference.
As mobile broadband is expected to grow tremendously, so too do the demands from phone companies for more spectrum to be allocated. It's a foregone conclusion that the 700MHz band will fall to mobile use, inconveniencing some more Freeview viewers (and those of some similar services across Europe), together with PMSE licence holders.
In the modern world, where everyone moves around, and companies want economies of scale, decisions on spectrum usage are agreed internationally. Even with that we still need, for example, pentaband radios in mobile phones to cover the whole world. If each country did its own thing, portable equipment would be much more complex, and there'd be no end of interference issues.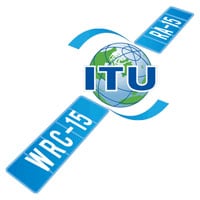 These decisions are taken at the World Radiocommunications Conference (WRC), and the next one is WRC-15 in November of next year. Decisions made at WRC are effectively binding, from the time they're made, although there'd be a transition phase.
Still, if things don't go the right way, the death knell could be sounded for Freeview as soon as sixteen months from now – or just three years and one month from the completion of DSO.
That sounds quite dramatic, but WRC-15 is crucial for terrestrial broadcasting, as one of the key decisions is whether or not to allow mobile phones access to the frequency range presently used for DTT, 470-694MHz (UHF channels 21-48; or band IV and about a third of band V). When the 700MHz band is cleared, the amount of spectrum available for DTT in the UK will have lost 21 of the original 48 channels. Some people are going to have to adjust aerials again, but at least there's still a Freeview service for now.
Agenda item 1.1 at the WRC will decide on the use of spectrum for mobile broadband. Already, other countries have made their position clear, with many opposing the allocation. The UK has not formally adopted a position, although Ofcom's consultation from last month does say that it currently expects to resist "co-primary mobile allocation".
Co-primary might sounds like a caring, sharing way of allocating the space, perhaps with lots of that clever "white space" radio that we hear so much about, but none of the people I've spoken to believes that's possible. The message is stark: it just isn't feasible to run both DTT and mobile data services in the same band.
Similar topics