For many people in the world, 600 quid is a lot to spend on a phone. But for some, it's way too little.
So at last, a firm called Brikk has offered the 0.01 per cent a way to get their fruity fix while still hammering home the message they are considerably richer than you.
For those with a spare £4,955 ($8,400), they've made available a bling version of the iPhone 6, which is just like an ordinary iPhone but hideously gaudy, flash and, most importantly, expensive. Best of all, you'll even have a fiver left to chuck at a beggar as you glamorously swish past.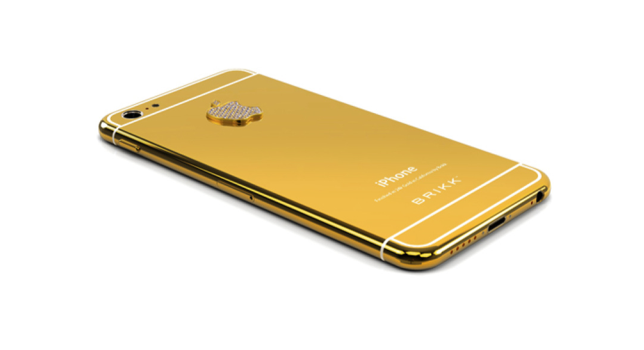 Brikk's version of the iPhone 6 can be covered in 24-carat yellow or pink gold and adorned with an Apple logo made of diamonds, all at a cost of $8,395 (£4,954). The diamonds are set by a man with a microscope, whilst the metal is slathered on in no less than six different layers.
If you want to get even flasher, the same iPhone 6 can be covered in platinum for an extra $400 (£236).
The cheapest version of the bling-phone is a snip at just $5995 (£3,540) for a black or white model. Aside from that, all models come with 128GB of storage and have been unlocked for use around the world. Obviously filthy-rich fanbois will have to wait until the release of the iPhone 6, which is thought to be happening later this year.
All of which reminds us of that famous piece of footage from Harry Enfield above.
Now all you need to worry about is looking like a total Brikk whenever you whip out your new phone. Oh, and muggers. But perhaps even they wouldn't be seen dead with one of these monstrosities. ®