The Last of Us Remastered
The Last of Us needs no introductions. Suffice it to say that Joel and Ellie's story of survival in a post-apocalyptic world was as good as it got for PS3-era gaming.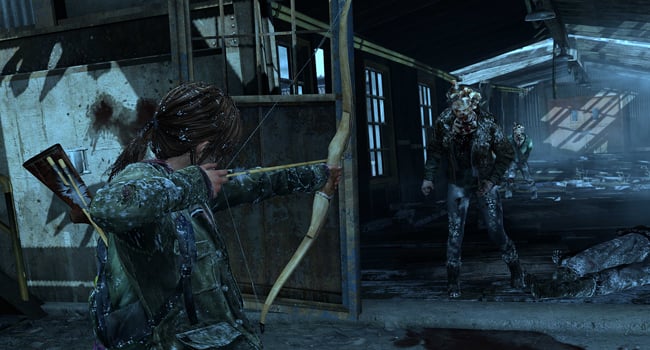 In the line of fire
It's a safe bet that every PS3 owner that could play it, did play it. But, as it was a PlayStation exclusive, Xbox 360 owners didn't get that chance. Having spied that the PS4 is selling pretty well (and, yes, even to former 360 owners) Sony has taken the option of releasing The Last of Us Remastered.
This is a polished version of The Last of Us with spruced-up visuals and the original's DLC. Naughty Dog's game feels just as fresh and intuitive on PS4, and it's something of a must for PS4 owners who've yet to feel the fear of creeping by a horde of Clickers.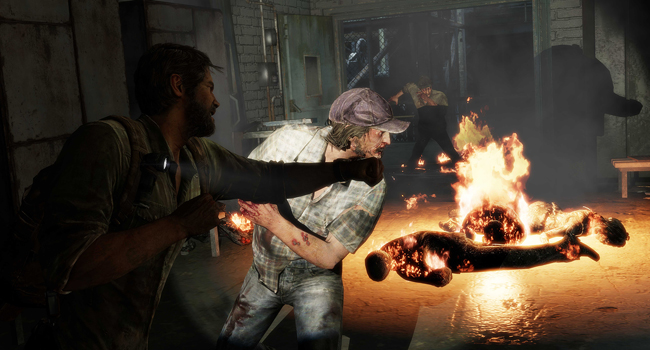 Burnt out? Not with this remaster
The question remains, however, as to whether TLoU on PS4 offers enough new bells and whistles to make it worthwhile for those who've already played it to exhaustion on PS3.
Let's address that by explaining exactly what the PS4 variation offers that the PS3 copy doesn't. Well, for a start, say hello to the oft-touted next-gen promised land of 1080p at 60fps.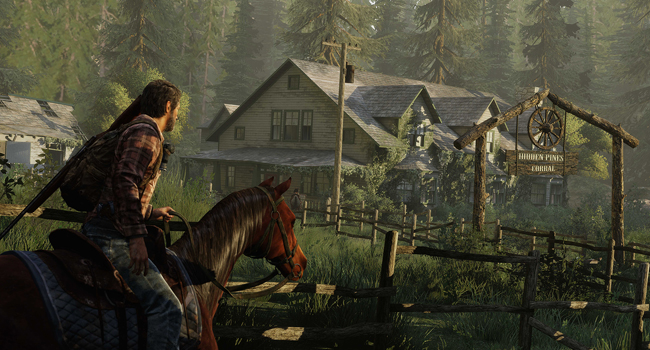 Housing benefits: lifelike graphics and smoother action
As a result, the animation and camera panning is noticeably smoother. And the added oomph of the PS4 is also clear in the enhanced lighting effects and particle effects, as well as in the more life-like skin textures.
It is, however, all too often obvious that TLoU wasn't natively developed for PS4 – with environmental textures and objects often lacking in what I've come to expect from a PS4 title. Isn't it amazing how quickly you become accustomed to the little extras?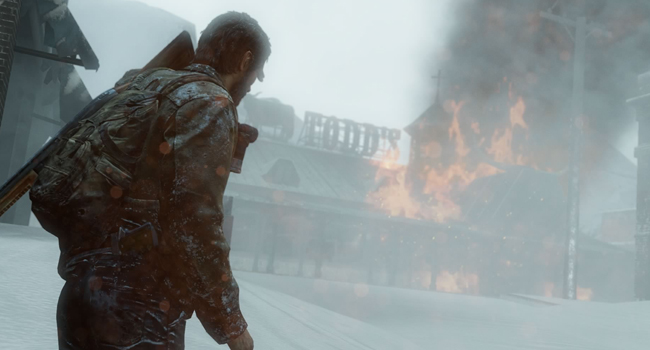 The chill out zone
On the disc you'll also get all of The Last of Us' DLC – which is no bad thing. It means you'll get all those extra map and item packs for the quite brilliant multiplayer, and the extra single player content which shares all the qualities of the main campaign.
Naughty Dog has thrown in more extras too, such as a photography mode that can be used to take your own shareable screenshots. Capturing the blood splatter caused by a Clicker chewing on Joel's face becomes a fine art.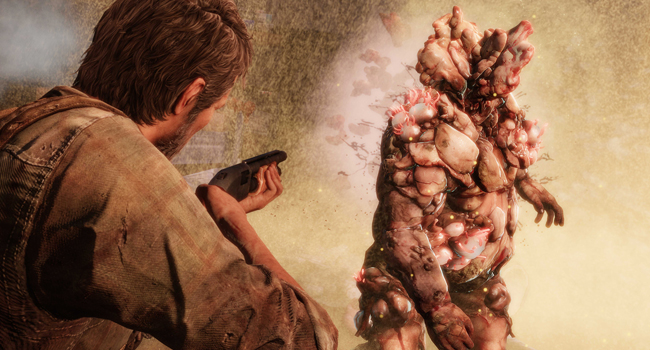 Fishing for a Bloater
As if that wasn't enough, selected sounds will also play out of the PS4 pad's speaker, while purists can now map the aim-and-shoot functions to the pad's rear bumpers thanks to their increased sensitivity versus the DualShock 3.
What was never so pleasing in The Last of Us were the few jarring moments of gameplay where I wished Naughty Dog had trodden a slightly different path.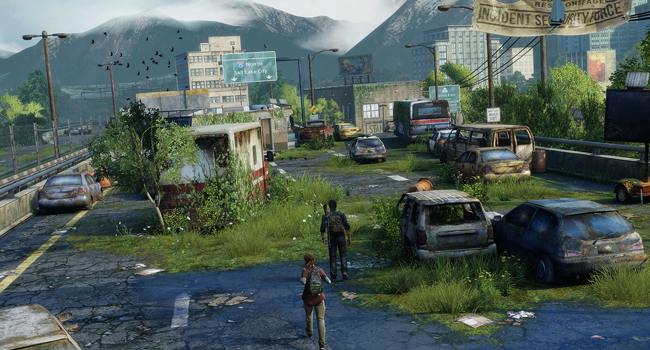 At least parking isn't a problem
I mean in the way Joel – an Everyman like you or I (or so we're led to believe) – is eventually expected to take out 10 or more enemies in a single encounter. It's slightly too unbelievable and jars with the game's real world credentials a bit too much for my liking.
There's also one particularly ridiculous boss fight towards the end of the game that (without spoiling anything too much) involves avoiding stepping on irritatingly scattered glass and, worse still, resorts to a three-hits-and-he's-out offing of your opponent. After so much brilliance it all just feels overly contrived.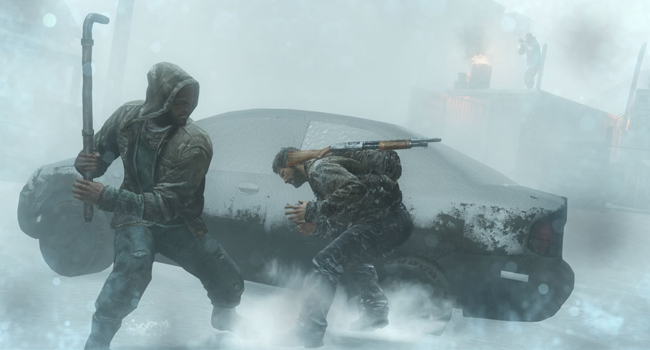 Winter blues
As you might expect, all of these same irksome moments make it to this version too, but how could it really be any other way? I suppose we'll just have to trust in any sequel to get that slight extra sheen of polish just so.
Otherwise The Last of Us makes the leap from PS3 to PS4 beautifully, becoming the best game available on two consoles all at once.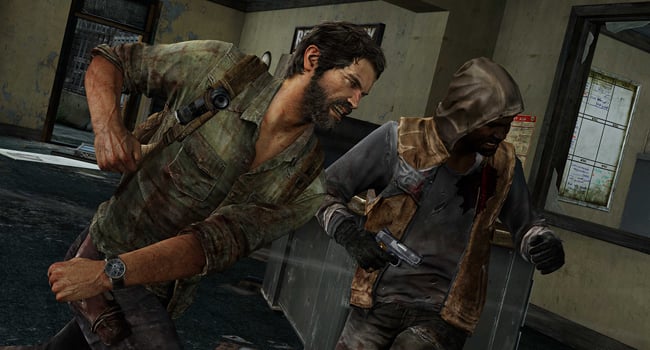 It seems beards are still in fashion
For anyone new to the adventure it's an absolute must. PS3 owners who've already invested blood, sweat and tears on Joel and Ellis certainly won't come away disappointed either. But, if you're on the fence, you could always wait six months for the game to inevitably make its way to PS Plus – and feel all the more smug for it.
Similar topics