Diablo Technologies, the supplier of flash latency-lowering Memory Channel Storage IP to SanDisk/SMART, has been awarded a patent, U.S. patent No. 8,713,379, entitled a "System and method of interfacing co-processors and input/output devices via a main memory system", which t describes as a "key technology".
The new patent describes:
A method for connecting non-volatile memory directly to the memory controllers of a processor
A learning machine to handle data interleaving/de-interleaving and data scrambling/de-scrambling algorithms for DDR3/4-based memory controllers
A method to remap the non-linear DIMM address space back to linear address space used by the driver
SanDisk supplies this IP as ULLtraDIMM technology and IBM (Lenovo) has adopted it for an X86 server line.
Expanding Ottawa-based Diablo has an office in San Jose – all the better to sell its IP to Silicon Valley companies.
Pernix Data has hit the vanity publishing trail with a collective thriller written by multiple authors, called Life in the Data Center: A Story of Love, Betrayal and Virtualization. Gosh. Well. OK, er… that's different. Each chapter was written by a different author, such as PernixData CTO Satyam Vaghani and Pernix's VMware guru Frank Denneman, all co-ordinated by Pernix' VP Marketing Jeff Aaron.
We happen to know this is a new form of author virtualisation in which the different writers form a single virtual authorial resource pool – software-defined obviously.
This a no-cost, downloadable book is clearly a cache-free exercise (think about it… cache …. cash …. dollars …. oh, never mind, it's not that good a pun)
Download it as a PDF here and experience the very latest in advanced thriller writing virtualisation.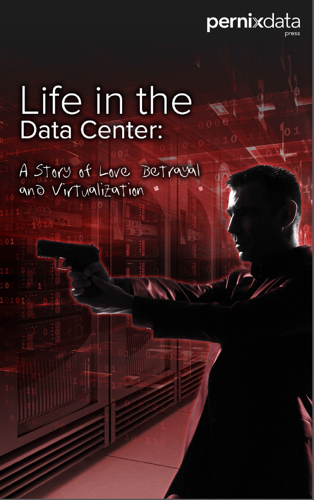 EMC has launched a Syncplicity file sync 'n share iPhone app. Read a blog about it here. The company's marketeers gush: "Through radical design innovation, we've created a fresh, elegant interface that's as attractive and easy to use as it is powerful," and say it has lots of neat features: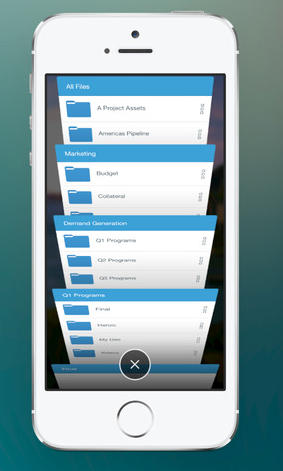 Folder view in iPhone Syncplicity app
With "predictive insights," the new app knows what you want to do even before you do, making it simple to share files, see who has viewed them and send reminders.
An activity feed tells you when collaborators update files or folders.
You can create and share audio and video files.
You can annotate PDF documents and edit MS Office files from inside the app.
With a single swipe copy a file to multiple folders.
Have a look at the app in iTunes. ®