It's War: Internet of things firms butt heads over talking-fridge tech standards
No, I want to be the one with the bat and the ball
Intel's Internet of Stuff standards-seeking group is planning to have a first code drop of middleware ready for developers in the third quarter this year, the firm told The Register.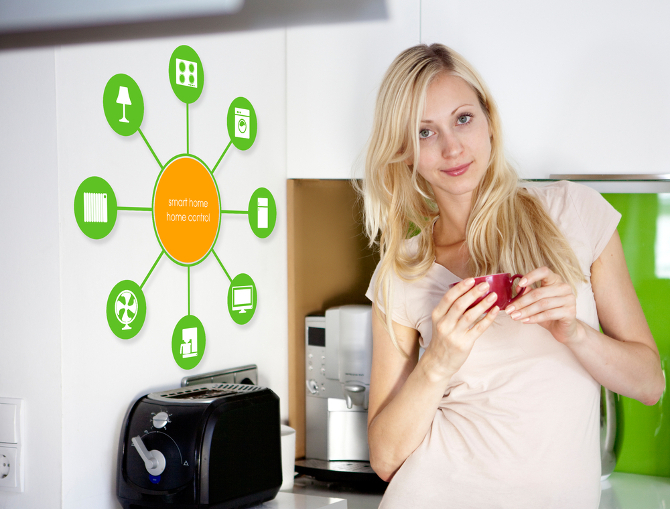 Gary Martz, Chipzilla's wireless product line manager, said that between members like Intel, Broadcom, Samsung, Dell and Atmel, the Open Interconnect Consortium (OIC) had been working on getting devices to cooperate with each other for over ten years.
"We very much know how to do this," he said. "We have a lot of code already done and implemented and between the companies we're integrating this together into a combined solution to provide the best possible first code drop, which we're looking to deliver later this year in the Q3 timeframe."
Martz said that the consortium's first stab at an open interoperability standard for the newly minted Internet of Things sector wouldn't be an alpha or a beta code drop either.
"It'll be a very robust code drop, very full-featured, that combines solutions that these companies and others have been working on for many years," he boasted.
Intel's OIC is the latest group to put their minds and money into coming up with standards for the Internet of Paraphernalia. The consortium's biggest and most similar rival is probably the Allseen Alliance, which features big names like Microsoft, Qualcomm, Cisco and Symantec, but there are also firms that are going it alone, like Google and Apple.
Even governments are getting in on the action – Blighty's parliament is backing an initiative that includes firms such as BT, IBM and ARM called HyperCat. The open source specification aims to help firms search for data in formats like HTTPS, Restful APIs and JSON in order to get devices to find each other.
We're all friends here, lads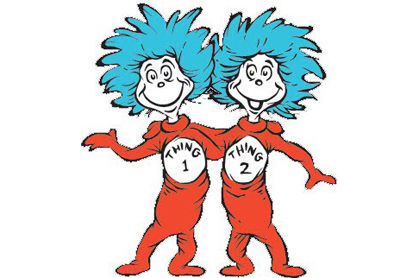 That aim is slightly different to the hopes of the OIC and Allseen, which both want to be the one behind the open source interoperability standard that industries as diverse as automotive, consumer and health stick in their devices.
Since Gartner has predicted that the Internet of Odds and Ends market will add $1.9trn to the global economy by 2020 and McKinsey Global Institute reckons that the sector could create an economic impact of $2.7tn to $6.2tn by 2025, it's no surprise that tech firms feel getting in on the ground level is a good idea. But neither group wants to see themselves as rivals.
"We don't think of it as a competition," said Joe Speed, director of IoT for the Linux Foundation, which is backing the Allseen Alliance.
"We're happy to see our industry peers affirming the goals and objectives that AllSeen Alliance laid out when we were formed in December - the need for a common interoperable platform for the Internet of Everything," he added, perhaps a touch cattily.
The OIC only came along earlier this month, which Allseen might view as being a little late to the party. But Martz claims that existing attempts to find a solution to interoperability weren't getting it done as far as Intel was concerned.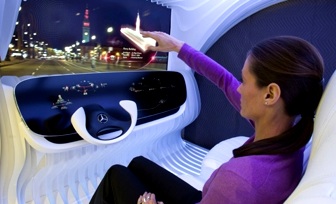 "If you talk to those other organisations and you look at how they're set up and their IP policy and also what they're looking to accomplish, some of the other efforts are really more consumer-focused and really looking to drive in the consumer market," he said.
"But when we've looked at the solutions and the technologies behind them and IP policy and the standards, we really struggled with how these were going to scale outside home automation to address enterprise needs and industrial needs.
"So it really came down to how we drive participation and adoption to get to market the quickest with the solution that the majority of the industry can adopt - and the majority of the industry is not just the consumer market."
However, he was keen to stress that he doesn't see it as "a race" between OIC and Allseen.
"In the tech space we see this all the time, we see Wi-Fi versus Home RF, we see LTE vs WiMAX, we see Betamax vs VHS. And this is how we end up with the best solution - from a technology perspective, from an IT perspective and from a time-to-market perspective. We innovate and if you want to look at it as competing, that's what happens," he said.
"Big industry players have various ideas about how we should bring this tech to market and various motivations for wanting to do so and this is that playing out."