Samsung
Samsung is the leading NAND chip supplier in the industry, and is part of the massive Korean electronics. Its capitalisation is $162.4bn (169.17tn won) and it produces lots and lots of SSDs plus having a couple of XP PCIe flash card products in its locker as well.
It's fair to say that SSDs dominate the flash components it ships with a minor PCIe market presence. A lot of its output will go into its own smartphones.
There is little evidence that Samsung wants to move up the flash stack, being content, it appears to knock out lots of chips and lots of SSDs.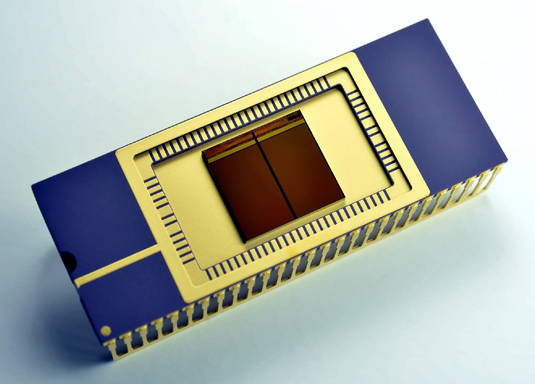 Samsung 3D vertical NAND
However, Samsung's PCIE product line and market presence is weak and it surely needs to strengthen that product line or it could be forced out of the PCIe flash card market.
If there is enough supplier consolidation at the flash components levels then Samsung may need to integrate upwards in order to give itself a channel to market. If it feels that need then it could partner with Seagate with whom it has SSD development arrangements.
Our take is that so far, Samsung sees no need to do this.
Seagate
This Steve Luczo-led company, capitalised at $19.8bn, is the world's number two disk drive manufacturer with a presence in consumer storage products - external, mobile and desktop storage - and low-end NAS arrays as well as online backup with its EVault service. It has a line of Pulsar-branded SSDs which haven't seen much success.
The company bought Samsung's hard disk drive business and has Samsung representation on its board, paving the way for a flash foundry supply relationship. In fact such a relationship may already exist.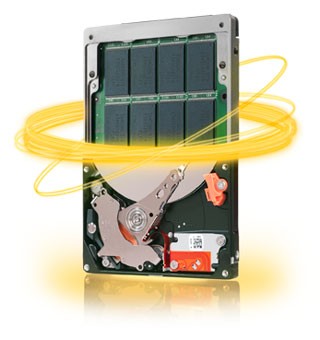 Seagate Momentus XT hybrid disk drive
It also has an investment, made in June 2012, in Densbits, a NAND storage controller IP company with endurance extension software. The two agreed a strategic agreement for the development of low-cost, high-performance Solid State Drives ("SSD") for the consumer and enterprise markets. Densbits has subsequently licensed its so-called Memory Modem technology to Toshiba. Seagate also invested in PCIe flash card supplier Virident only to see WD buy the company.
As a vertically integrated hard disk drive supplier Seagate needs no convincing of the virtues of vertical integration.
Culturally Seagate is a spinning disk company with more than 90 per cent of its revenues dependent on disks. It knows that flash provides much faster data access than disk and has tried with four generations if product to build flash-cached disk drives - hybrid drives - as a way of bridging flash speed and disk capacity. It is not clear that these products are, so to speak, setting the world on fire though.
Its line of Pulsar SSDs are similarly in a kind of halfway house: present in the market but not setting it on fire.
However things are changing. PCIe flash-wise Seagate was up until May this year when it bought the LSI Nytro PCIe flash card business from Avago in May. LSI has been saying it's the number 2 PCIe flash card shipper to enterprises, and brings an Oracle Exadata supply deal to Seagate.
The purchase also included the SandForce controller business supplying SSD controllers to SSD manufacturers and giving Seagate in-house SSD controller IP.
Overall Seagate up until May was a me-too SSD supplier with unexceptional SSD technology and a technology follower only too aware of not wanting to cannibalise its disk drive business. Now though it has a solid PCI flash card line which could carry on being a major player given the right focus, and its own controller IP.
Two missing pieces are SSD and PCIe flash software for caching and storage memory, and a NAND chip supply deal. In our view the basis for this is in place with Samsung and, were Seagate and Samsung to do a flash chip supply deal, then Seagate's flash future would be more assured.
It has to get a flash component software capability in our view and that will almost inevitably come, if it does come, through an acquisition.
When these two pieces are in place then Seagate could become a major enterprise flash component player and start catching up with SanDisk.