This article is more than 1 year old
Kickstarter hopefuls promise high-res aerial maps for the masses
Maps Made Easy takes the pain out of stitching
San Diego-based Drones Made Easy is nudging the Kickstarter target of $30,000 it needs to bring "mapping to the masses" with an site allowing people to "upload raw aerial imagery for processing into high quality stitched aerial imagery".
The idea is to take the grunt work out of creating your own stitched imagery "at up to 20 times the resolution of Google Maps". Here's an example of how the system handled 178 4000px x 3000px images taken by Michael Pursifull with a Canon PowerShot A3100: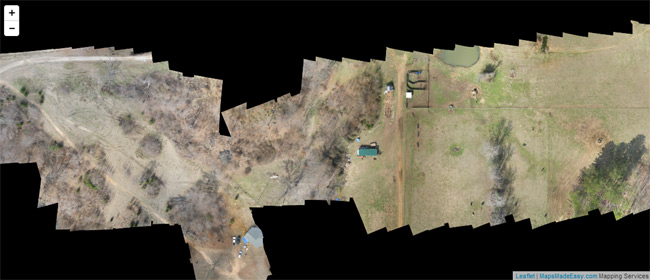 Pursifull's got a bit of experience with aerial imaging and stitching, so he threw his snaps over to Maps Made Easy to see how it measured up. You can read his analysis and conclusions down at DIY Drones, but suffice it to say, he was suitably impressed.
There are more examples of Maps Made Easy working its magic right here.
Regarding just how much the service is going to cost, your job is priced in "points", basically calculated on "total megapixels for the input images", but also depending on "varying complexity, accuracy, urgency, and use cases".
Drones Made Easy's CTO Tudor Thomas explained to El Reg: "For example, 100 3.2 megapixel images is 320 megapixels total and at .2 points/megapixel, such a job would require 64 points. We will be posting a point estimator soon to help clarify the issue."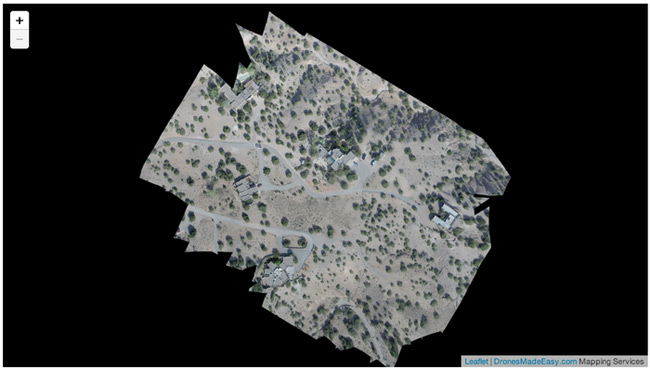 The above image was hewn from 44 6-megapixel images covering "roughly 22 acres", and required "53 points at our normal service level". It "was delivered in 2.5 hours".
There's a points subscription service planned if you're doing regular mapping, or you can just buy points, starting at 300 for $19.99.
That, of course, is assuming Drones Made Easy hits its fundraising target. As of this morning, it had reached a tad over $25,500, with three days left to run. ®