This article is more than 1 year old
Cut price Android on steroids: OnePlus One – should we look gift horse in the gob?
Caveat emptor
Review The idea behind the OnePlus One is very simple: source the best components you need for a top-spec Android phone, one that's just as good as a branded Tier One Android flagship, and sell it direct at the fraction of the price.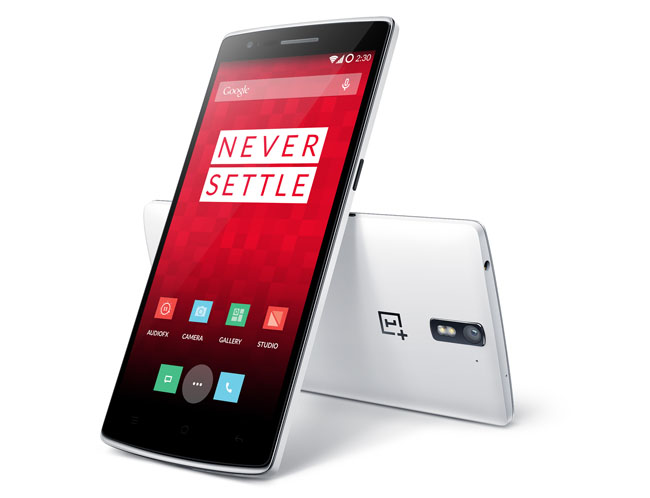 OnePlus One Android smartphone
Chuck out the overhead of a multi-billion dollar marketing budget, which means no £25 spiff to the spotty kid at PhonesNotArf, and no cruft own-brand software, and just integrate top quality parts in a decent design.
The price – an eye-catching £269 – may be too good to last; the phone is apparently being sold at cost.
Looks the part and plays nice too
It's a great way for an unknown brand to make a splash in the marketplace. The phone itself is fine – I've been using a One for three weeks and I can't really find a major fault with it. The problem is that the sketchy OnePlus operation doesn't seem to be geared up for production or support.
OnePlus presents itself as a startup, however, according to this report, alleged company documentation suggests OPPO Electronics Corp is the sole shareholder. Also, the device bears an uncanny resemblance to OPPO phones. More of that in a moment.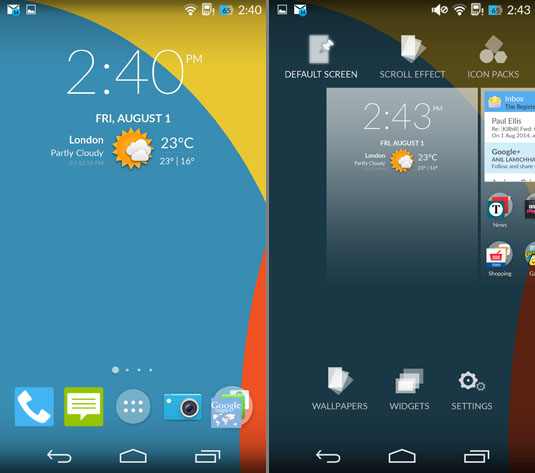 Freedom, one of the themes, and home screen customisation
OnePlus "Founder" and CEO Peter Lau is an ex-OPPO staffer. OPPO itself is owned by BBK Electronics, which is unknown outside China and Russia.
Whatever the true story, the cost-cutting over support has already caused some disquiet.
So what's it like?
It's a sizeable phone made manageable by a clever design, giving you a very good battery life. The price is obviously the showstopper here. £269 buys you a phone with a full 5.5-inch HD screen, 64GB of storage and 3GB of RAM, and a 3100mAh non-removable battery. There's no sign of compromise anywhere: 13Mp Sony camera module, Snapdragon 801 quad core CPU, and dual speakers. You can quibble about the absence of a microSD card slot, or FM radio, but at this price, 64GB is a steal.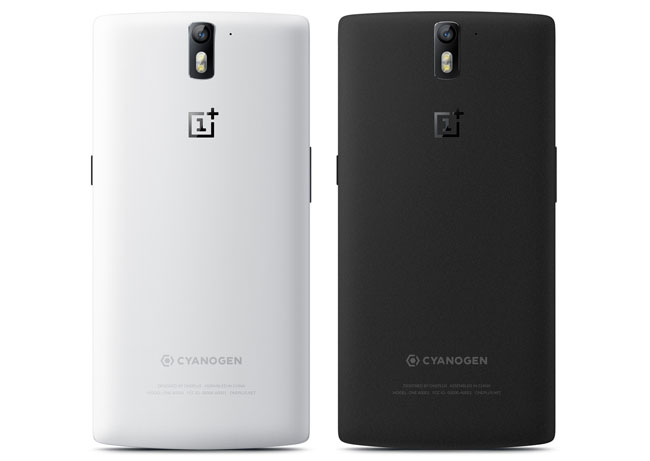 The grippy back panel is evident on the black model
The One's thoughtful design makes it immediately likeable. Like the HTC and LG flagships, the back is tapered to lessen the clunkiness of the large, full HD (1080 x 1920) display. As with this year's best designs, it minimises the bezels, so the 5.5-inch display goes almost right to the horizontal edges.
I particularly appreciated the grippy, sandpaper-effect back panel. This is the most comfortable "flagship" I can remember for a while. (Samsung's faux leather Galaxy S5 feels grippy enough, but looks clunky and amateurish in comparison).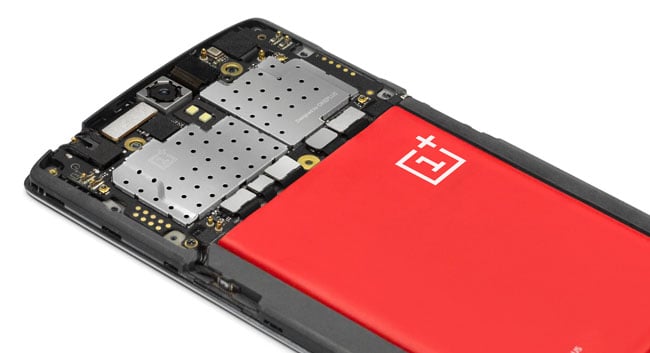 The camera features a 13Mp Sony Exmor sensor
The One's back panel can be swapped for another using different colours or even different materials – a wooden back plate will be available. Swapping covers isn't something you'd want to do very often, though, as it's hard to get off, and somewhat nerve-racking. It's lighter than the 162g weight suggests, and blind tests against Nokia's clunky new Lumia 630 weren't kind to the Lumia.