Supporting statement
In terms of niggles, there were one or two. I wished the screen was more responsive outdoors – with the polarisers that Nokia's Lumia use, and a rapid ramp up of display power in sunlight. But that's a common complaint – Lumias are in a class of their own for real world display performance. And apart from one or two customisations, that was it. The One is a positive experience, the minimal, functional and smart design proving its worth.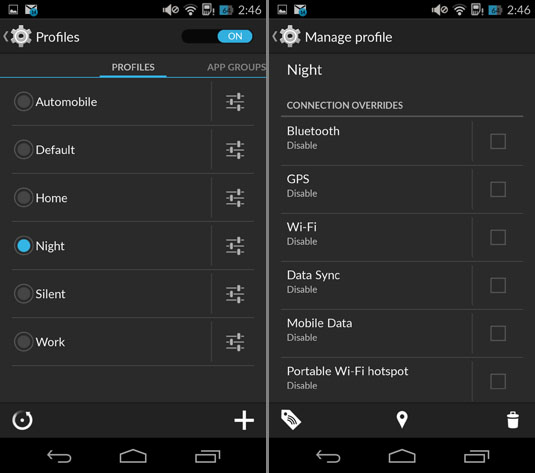 Aaah, Profiles, just like on old Nokias, except you can also manage Connections, Sounds and Apps in great detail
And you should check before purchase whether LTE is fully supported on your network of choice. See this discussion for some concerns about lack of support for important bands.
The downside of the OnePlus One is the question marks over support. But if it does manage to sell a high spec successfully, it poses a challenge not just to the big brands – like Samsung, Sony and HTC – but is also a better value deal than Google's own, subsidised Nexus range. This is a daunting challenge and the One actually rises to it very well. That's the good news.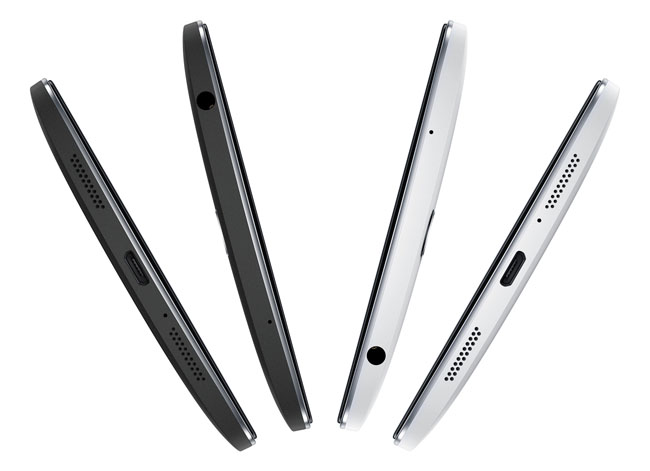 Means to an end
My guess is that OnePlus "indie" status may be more than just a marketing experiment; if it is indeed, as this report speculates, linked to OPPO, OPPO can say it's not really doing both Google phones and non-Google phones – while its alleged independent investment OnePlus may do so.
Yet some users have reported display problems and claimed to have been told that they must return the defective unit to China, paying the shipping themselves*.
They also said that OnePlus also deletes and moves forum threads critical of its support.*.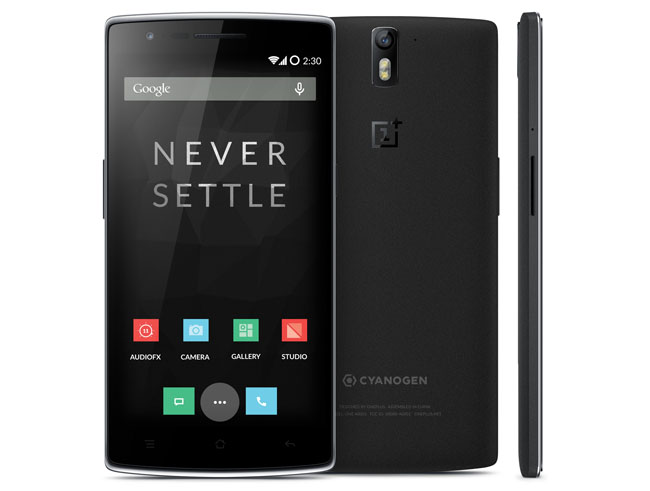 Also available in black
The Reg Verdict
The problem so far has been getting hold of a OnePlus One. It has only been manufactured in limited quantities so far, with some gimmicky online competitions (one Android site called it a "trollout") generating enormous enthusiasm, while allowing a few to get to the front of the queue. OnePlus says it's now ready to deliver volume in 16 markets including the UK.
So, caveat emptor. We'd like to see OnePlus make a commitment to the UK market and improve their support operation. If you can't wait, or don't mind the risk, the One is a steal. ®
Update
OnePlus Global has been in touch since the publication of this story and made the following clarifications:
When the user returns their phone, they are shipping it back to the warehouse closest to them, not China. For defective units being replaced, we pay the shipping; the customer does not. Alternatively, users can opt to have us send a courier to pick up the phone from their home and the courier will then ship it back to our Hong Kong facility.

With regards to moving posts; we have merged common threads on the forum to gather information in one place and be able to more easily address all of our users who are interested in that particular issue.

Cut price Android on steroids: OnePlus One – should we look gift horse in the gob?
Android CyanogenMod smartphone with a Snapdragon 801 quad-core CPU, 64GB of storage and a full HD 5-inch display.