One in 2900 phone calls is an IDENTITY THIEF
Breached citizen ID numbers used in painful IVR brute force attacks
One in every 2900 phone calls to contact centres was made by fraudsters attempting to gain customer account details to steal funds or buy merchandise, according to Pindrop Security's Vijay Balasubramaniyan.
Researchers canvassed 105 million phone calls and studied the way fraudsters pulled off identity theft by conning phone operators to change personal details in ways that compromise accounts.
The attackers not only gained access to personal information but also changed customer account contact details to prevent victims from receiving alerts.
Fraudsters hid by spoofing the phone numbers they used to call contact centres and by using software to distort their voices, including their gender.
Balasubramaniyan will present the study findings at Black Hat Las Vegas Thursday along with two fellow researchers.
He told Threat Post the researchers monitored phone channels and found attackers keying in stolen Social Security numbers one after the next until a valid entry was found for an unnamed bank. From there they launched social engineering attacks to compromise accounts.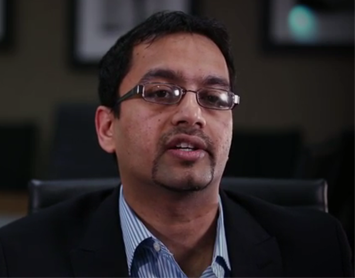 Vijay Balasubramaniyan
He said such monitoring of contact phone channels could help predict fraud two weeks before attacks took place, adding many organisations wrongly attribute attacks to malware rather than social engineering and interactive voice response brute force.
"They wrongly assign it to different buckets; they don't have a holistic view, even though they are doing everything to protect the customer ... that's not enough because you have a wide open channel where fraudsters are let in the front door," Balasubramaniyan said.
The CEO said organisations often dumped fraud detection into a departmental silo that did not communicate with other areas of the business, making it easier for attackers to pull off scams.
Social engineering and intelligence gathering was an important facet of many complex attacks. Staff were often a soft target that could be exploited by anyone well-versed in the psychology of persuasion to get around a corporations' tough technological perimeter defences. ®