Asus RT-AC68U

The RT-AC68U isn't going to win any beauty contests: it's a dull vertical black box with a glossy chequerboard pattern on the front and three long antennas on the top. But behind this run-of-the-mill design is a great router.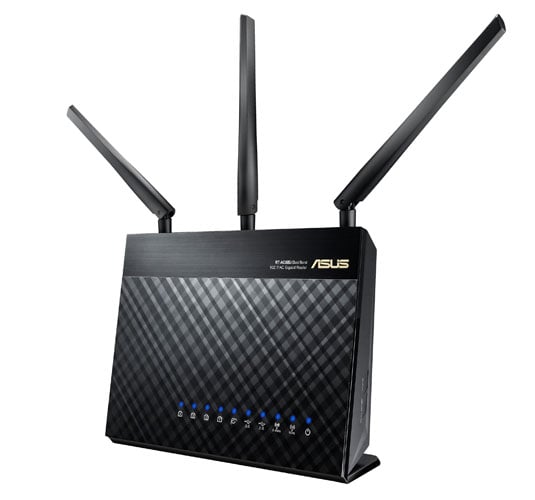 Asus was keen to point me in the direction of its own desktop PCE-AC68U wireless adaptor for testing the RT-AC68U, as it is one of the few that can take advantage of the TurboQAM feature supported by the Broadcom BCM4709 chipset, which boosts 802.11n speeds to 600 Mbit/s. But even without that bonus bandwidth, the RT-AC68U is excellent. The interface looks modern and is well thought out; the test results were the fastest I recorded, topping the charts at close and long range over 802.11ac; and it has plenty of extra features and tools that make it worth the asking price.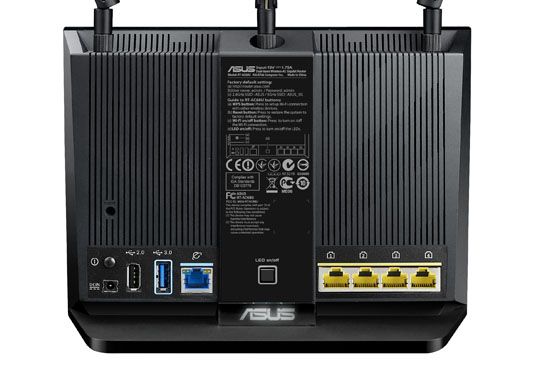 Price
£180
More info
Asus
AVM Fritz!Box 7490

AVM's first 802.11ac router retains both the red and silver design of previous Fritz!Box models, along with the vast array of telephony and business networking features that makes them unique.
Along with a built-in receiver for DECT cordless phones and the ability to handle landline voice calls, it comes with an ADSL / VDSL modem, which now supports faster fibre speeds with the use of a technology called vectoring. Its well-designed interface and advanced tools make up for the somewhat poor wireless performance. The 7490 isn't the fastest 802.11ac router you can buy, but as with previous Fritz! Box models, it works brilliantly as an all-in-one router / telecoms / NAS unit for a small office.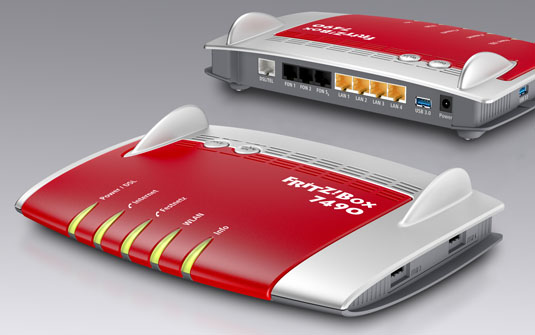 Similar topics