Belkin AC1200DB

I was disappointed when Belkin said its high-end triple-antenna AC1750DB was no longer on sale in the UK, and instead sent the more mid-range two-stream AC1200DB. In practice, that might not be a huge problem, since the vast majority of laptops are currently sold with a 2x2 antenna configuration. But this won't be true forever and if you're shelling out on a new router, it may make sense to go for one that's as fast as possible.
Since Belkin now owns Linksys as well, the firm is clearly trying to differentiate its brands by positioning its own Belkin products as being family friendly. While it offers most of the features you'll need, ease of use takes centre stage with parental controls displayed as a link on the router's front page and a setup process that really explains what's happening during each step.
As expected, the AC1200DB cant match the performance of other routers with more antennas, but a quick look around online retailers shows that it can be found for a fairly low price. That makes it worth considering if you just want to test the water with 802.11ac.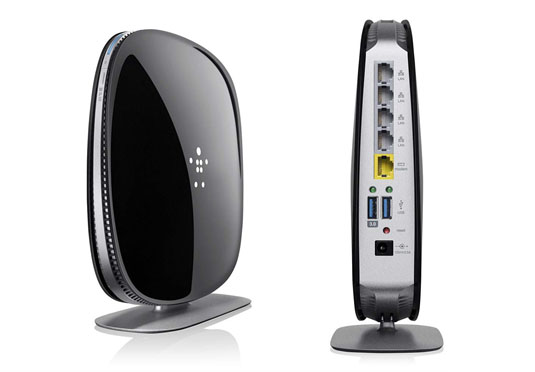 Buffalo Airstation Extreme WZR-1750

To my eyes, the WZR-1750 looks pretty cool. It has a two-tone grey and black styling, along with a super-smooth plastic coating and vertical stand. But perhaps the most striking aspect is its glowing Buffalo logo, which not only looks good, but functions as a status indicator. Bright red and the router is rebooting, white and it's all systems go.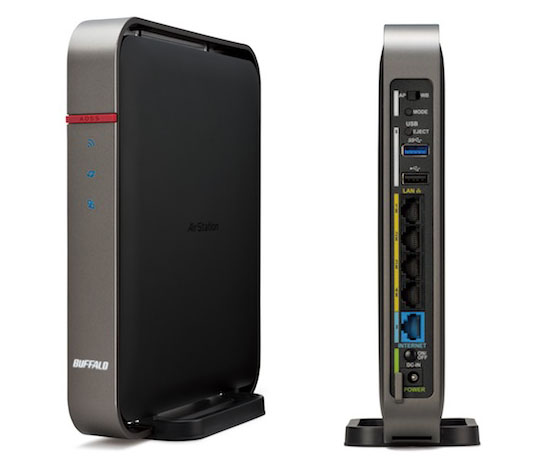 The interface looks smart and is easy to navigate, but is full of advanced options. There's dual-band wireless, a USB 2 and a USB 3 port, and a complement of four LAN ports with another for WAN access, which should fulfil most people's needs.
In tests, the WZR-1850 managed superb 802.11ac performance but it was noticeably lower over 802.11n. Through thick walls, speeds were especially poor, regardless of the settings I tried.

Similar topics