Netgear R7000 Nighthawk

I love the appearance of the the Nighthawk. It not only sounds like a US military war machine, it kind of resembles one too, with a black angular design almost like the home networking equivalent of a stealth bomber. Even the antennas are angular.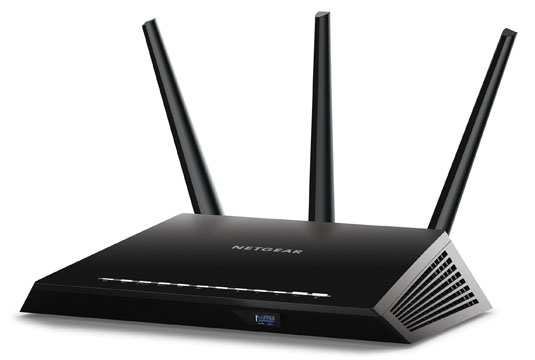 But venture into the software and it's like stepping back in time to the early 2000s. The interface looks like the sort of thing you get on a freebie offered with your ISP, full of whitespace and text with limited graphics. But the appearance is deceptive, as it contains plenty of powerful tools. Its performance at all ranges over both 802.11n and 802.11ac really gave the Asus RT-AC68U a run for its money - transfer speeds were very close indeed.

TP-Link Archer D7

TP-Link's no-nonsense approach to its router lineup extends to the Archer D7, a router that wins no design prizes but is equally unlikely to cause much offence, despite the slightly odd wedge in the centre. It's an ADSL 2+ router with a built-in modem, but can also function as a WAN access point for cable and fibre connections.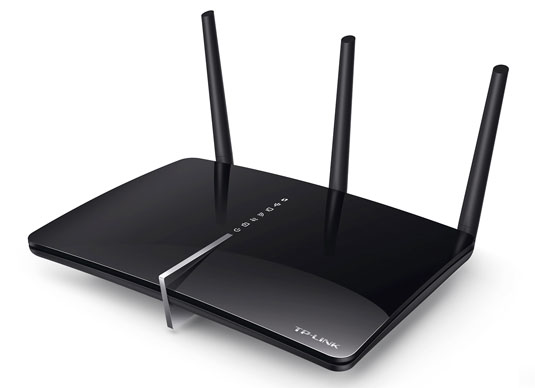 In the networking world, TP-Link has quickly gone from zero to hero, thanks to low prices and high performance. But oddly, the Archer D7 bucks that trend, as it's slightly more expensive and slower than other models, including TP Link's other models.
Given how the cable-only Archer C7 is a great inexpensive model, it's somewhat disappointing that adding a DSL modem means the D7 lacks the raw power of its sibling.

Similar topics