This article is more than 1 year old
Cloudy startup drops unified storage array into YOUR data centre
Wheee... CLUNK: Zadara offers serviced box PAYG option
Cloudy storage startup Zadara can now drop a unified storage array in your own data centre, with you paying for its use and maintenance on a pay as you go scheme. It's essentially a "serviced storage array" (like a serviced office).
Zadara has gone into acronym overload with this new VPSA OPaaS SAN and NAS product.
Let's go into acronym decode mode:
VPSA is Virtual Private Storage Array
OPaaS stands for On-Premise-as-a-Service
SAN is our old friend Storage Area Network for block-level data access
And NAS is Network-Attached Storage, otherwise called a filer
Could we turn this into a super acronym? VOSN, standing for VPSA OPaaS SAN and NAS? Probably not, and anyway, Zadara prefers to call it OPaaS, summing it up as an elastic managed NAS and SAN with cloud capabilities built on top of it.
It includes multi-tenancy, metering and billing features. Zadara said it bills customers based on consumption, with no initial fees and a six-month minimum commitment.
The premises involved could be an enterprise data centre, a co-location facility or a services provider. The box is treated as a cloud-type resource with no up-front capital expenditure and a pay-as-you-use and grow scheme. It can use both SSD and HDD (hard disk drive) media and the system can replicate data to other Zadara storage in public clouds.
The capacity you use can be scaled up or down on demand via a user console facility.
The entire resource is owned and supported/maintained by Zadara with included SLA, hardware replacement, remote monitoring and support. Zadara claims it's not dependent on AWS or Azure or any other public cloud provider although it admits the replication is to its VPSA in public clouds including AWS and Microsoft Azure, in sites across the world.
Zadara CEO Nelson Nahum claims: "This is IT the way IT managers want to buy [storage] – managed, elastic, private and OpEx-only," with the ability to keep sensitive data and apps on-premise but benefit from a lot of cloud storage economics.
Zadara has some 10 data centres worldwide, and is present in five AWS regions.
What about the actual VPSA box? Details are scarce but we know its features include:
5TB repository disk drives included in the disk drive mix
SSD treated as cache
We're told in a Zadara blog that "the new 5 TB drives are available to users of Zadara's VSPA at both Amazon Web Services (AWS) and Microsoft Azure's data centers today, as well to organisations that want to install Zadara's solution on premise."
In other words, not all Zadara VPSA-using cloud service providers have 5TB drives available.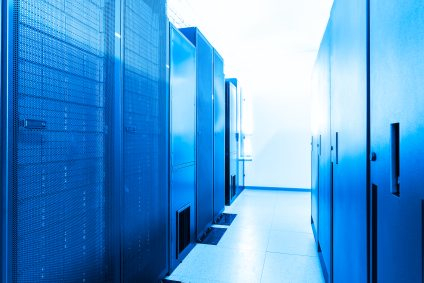 Zadara storage
This implies that Zadara does not actually build its own storage arrays, instead they are virtual constructs built using the cloud provider's resources. But you can specify NetApp storage is used in AWS according to this blog post.
Who builds the on-premise Zadara arrays? We hope to find out. ®