Epyx fail
Remember Atari's moderately successful handheld console, the Lynx? It deserves a key mention, not least for the fact that Epyx originally developed the machine itself, blessing it with a particularly rubbish name: "The Handy".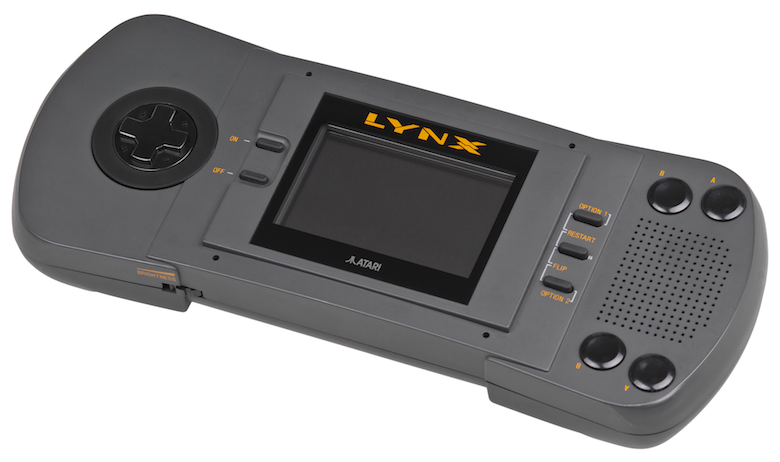 The original Atari Lynx, quite a handful
Due to the prohibitive costs of releasing such a high-demand piece of hardware – as Epyx was on its way to bankruptcy – the development was sold on to Atari, which released the rebadged handheld in 1989. Check out the video below of what might be the original Epyx prototype, if you believe the oversized nipple-buttons to be true.
California Games became one of the Lynx's most notable releases, with Atari's machine capable of link-up via cable for that aficionado's dream: simultaneous play. Now waves could be surfed together, BMXs raced against each other, hacky-sacks disrupted in mid-flight. Certainly great fun, though ultimately it didn't take away the enjoyment of the turn-by-turn play either.
Unlike many classics, California Games has maintained its quiet legend relatively well without many sequels or reboots cropping up to spoil matters. 1993 did deliver a sequel, and the long wait was probably a good thing since the title itself was pretty dire. By containing far too much variation within each event, it tried to tell some kind of convoluted story that no one cared about anyway – how its designers could have misunderstood the original so badly is unfathomable.
Jumping forward to 2005, MFORMA published a Java-based mobile remake of the original, bringing graphics up to date somewhat but retaining the classic gameplay. High-fives all round there then, and you'll find some other low budget mobile and PC/Mac-based attempts that have been floating around since, ranging from the reasonable to the frankly dreadful.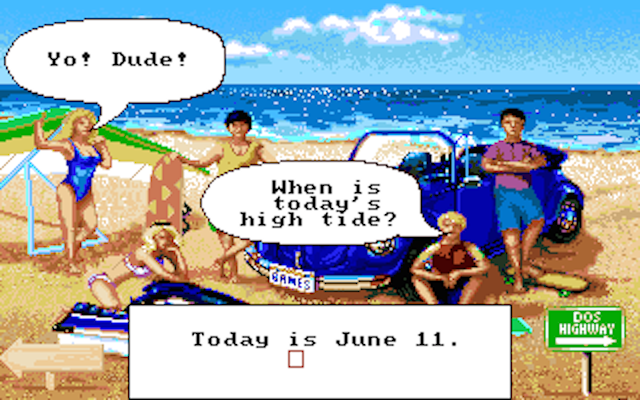 The original is always the best... as the dreadful California Games 2 proved
Still, the question remains: is that really going to be the last shot for California Games? Hopefully not. Surely a developer out there with a bit of foresight and cash could remake this lost classic into a classy title worthy of the latest round of console and PC hardware? If nothing else, it's a free pass to render as many bikini babes as you fancy. Bodacious, no? ®
Released 1987
Developer Epyx
Publisher Epyx, US Gold, Sega
Platforms Amiga, Amstrad CPC, Apple II, Atari 2600, ST and Lynx, Commodore 64, DOS, Megadrive, MSX, NES, Sega Master System, Wii, ZX Spectrum