Restatements HURT. Just ask global mega distie Tech Data how it's going for them
Pressure to perform for stock market bearing down on disties
---
Don't get too cosy with 'special clients' – keep your eyes open to new biz
Attempting to increase market share through a limited number of wholesalers that in turn rely on just a handful of major reseller customers is folly and actively encourages margin erosion. It's a crazy world when channel partners have to perform the somersaults, cartwheels and triple salkos of pricing and reward models before fully understanding the profit they've made.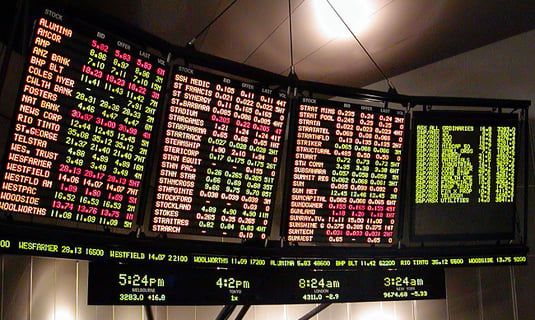 Stocks: Be careful that your strategies don't hit the bottom line
Consolidation even among vendor ranks with constant change in senior management, direction, accreditations and strategy do not help partners plan or forecast for any real tangible time period or with any degree of certainty.
Distributors have been slow on the uptake, too reliant on what worked before and have not seriously analysed or managed the risk in buying and selling the way they do. Funnelling 60 or 70 per cent of your business through just tens of clients is never likely to deliver in the longer term – all it does is provide volume flow at depressingly narrow, zero, or negative gross margin.
Vendors moved to complex pricing and reward models with resellers that only serve to undermine clarity in business transaction and profit retention.
Volume distribution is been squeezed from both the top and bottom and is squeaking. Distributors are now being driven by a need to preserve the now fragile gap between gross margin and S,G&A costs while squeezing every last drop of retained income.
Nothing essentially is out of bounds: outsourcing, favourable tax locations and structures, centralised or more favourable purchasing and group funding arrangements are all driven by a desire to cut costs and boost the bottom line. These are admirable objectives, but when they are the only contributors to a low net income return, they increase pressure and the likelihood of mistakes and errors, either inadvertent or deliberate.
Resellers often carry the blame as too often they rely on suppliers and vendors for guidance and leads while ploughing predictable and well-worn tracks.
They are customer-facing and best placed to push the needs of the end user back up the chain. But instead, they often wait for vendors to produce and deliver what the vendors think their client needs and push or bully distributors in provision of services – in effect inviting them to compete directly with each other.
Suppliers should not be nursemaids. It's not a role that suits them or one they are capable of. If they are continually obliged to provide leads, services and missing skills to those they sell to, it says two things: either the client is not up to the job, or existing markets are shrinking or challenging for those charged with delivery.
There is, or should be, a distinction between providing "value add" (which does not come cheap to a distributor) and doing what your customer should be doing. Pricing models of today are burdensome, self-effacing and destructive. Emerging players and new routes and technologies are evident but to suggest the current creaking channel framework will deliver without significant change is misguided. ®