Apple has been granted a patent for a vibrating mouse which will respond to fanbois' hamfisted affections using advanced pressure sensing technology.
Sadly, the "Force Sensing Mouse" will not turn Appleytes into Jedi knights, but it may allow them to navigate their computers into hitherto unfamiliar ways.
Currently, the Apple Magic Mouse allows users to employ the sort of two or three finger gestures familiar to MacBook owners. If it ends up in a product, the new patent will entirely strip away the potential for offence inherent in these gestures, instead allowing users the chance to simply push down on the device to perform certain functions.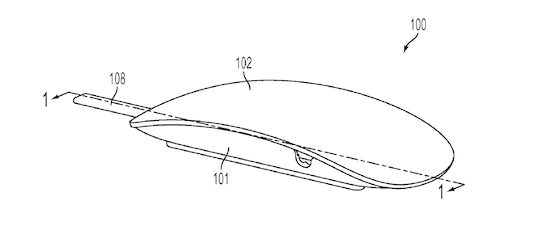 Most mice already sense pressure. But Apple's proposed super sensitive mouse design appears to offer more sophisticated interaction than a single or double click. It allows users to press down on any part of the device and then detects how much pressure they are applying by responding to haptic vibrations.
Apple's latest patent connects the top surface of the mouse to a cantilever beam, which can "train, twist, flex, and/or otherwise alter its configuration". The cantilever is attached to a strain gauge, which outputs a voltage as it "deforms".
The surface of the mouse could even be multi-touch, which means that it could detect which spot on the device is being pressured and then send a different signal. Pressure can also be detected on each side of the mouse and a solenoid is used to provide "haptic feedback", vibrating the device when pressure is applied or following instructions received from a computer.
In its patent, Apple said this could be useful for controlling video games.
"The amount of force may correspond to a height that a character in a video game is instructed to jump," wrote the device's inventors James Wright and Keith Hendren.
It could also be used in flight sims, with different pressure on various parts of the mouse used to steer the virtual plane, or simply to interact with computer programs. ®
Similar topics