NASA's Mars Reconnaissance Orbiter probe has spotted a rolling stone on Mars.
On 3 July, the craft captured the image below, which NASA published this week and says depicts "a path resembling a dotted line from the upper left to middle right of this image is the track left by an irregularly shaped, oblong boulder as it tumbled down a slope on Mars". The trail is about 500 metres long.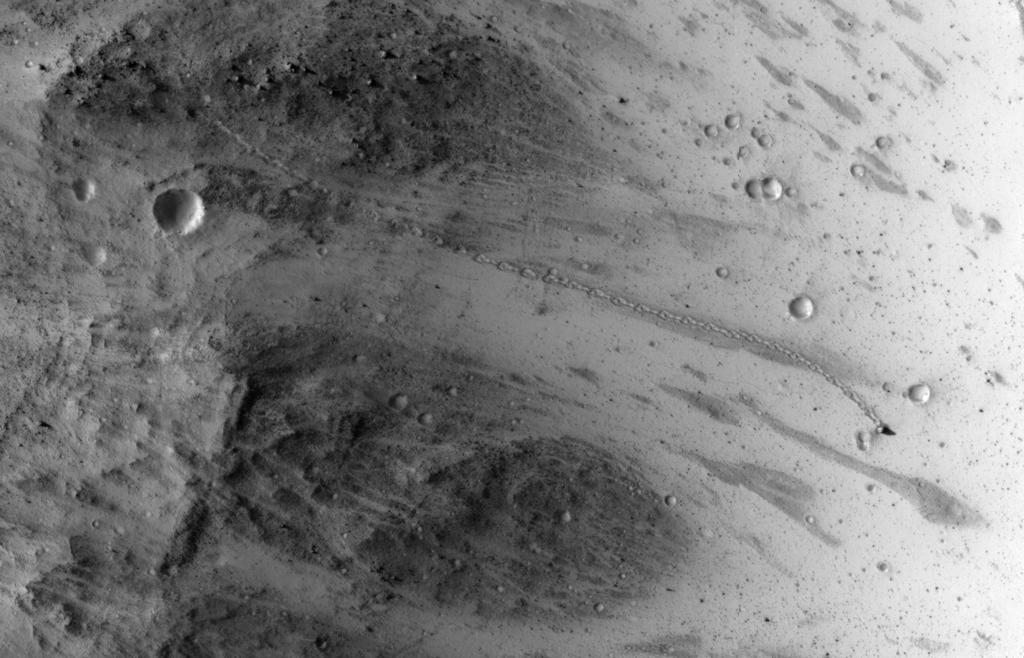 The track left by the rolling stone on Mars. Click here for an embiggened version
NASA reckons the boulder that made the track is about six metres tall and 3.5 metres wide, and came to rest standing up at its full height.
It would be lovely if the rock moved in response to a nearby patch of moss threatening to gather the stone in, but NASA hasn't advanced that or any other reason for the roll. The agency has said the region in which it was found has "steep slopes", so perhaps a little wind erosion undermined it and sent it tumbling down the hill.
Or perhaps the stone just couldn't get no satisfaction in its previous location, decided it was time to be moving on, figured out that on Mars wild horses couldn't drag it away and decided to mimic tumbling dice in order to get its rocks off. ®